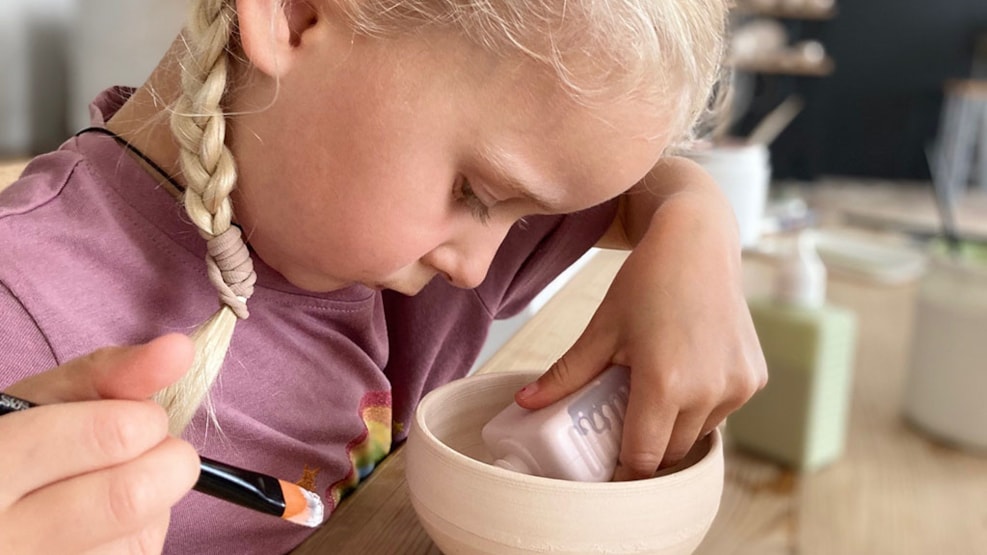 Adelgade 88 - Open Ceramic Workshop
Explore your creative side, enjoy yourself with family and friends and enjoy the cafe's delicacies - see you at Adelgade 88!
In the charming town of Bogense, in the heart of Funen, is Adelgade 88 Open Ceramic Workshop and Cafe, where the magic of handmade ceramics unfolds.
Come and try your hand at ceramics! You can decorate your own pottery, sit down at one of the turntables and shape your own masterpieces or take part in one of the exciting workshops and events. You can look forward to collecting your finished ceramics 3-5 days later.
In the cozy café you can treat yourself to both hot and cold drinks and a tempting selection of cakes and truffles.
Adelgade 88 is relaxation and fun for everyone! Bring the whole family, your friends and or try something creative on your own and enjoy the calm. There are lots of different ceramics to choose from - bowls, vases, layer cake stands, boxes with lids, egg cups, candle holders and much more.
Opening hours
The opening hours apply from week 38. (The workshop is closed for holidays week 37)
Monday-Tuesday closed
Wednesday at 11-16
Thursday-Friday at 11-18
Saturday-Sunday at 11-17
ATTENTION Open throughout week 42:
Monday-Sunday at 10.00-17.00