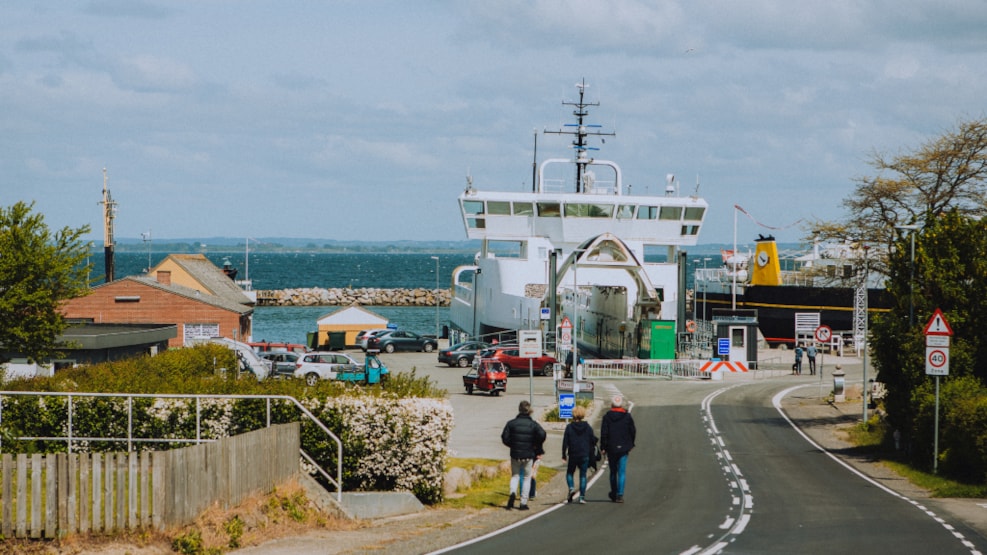 Ærøfærgerne: Fynshav - Søby
Ærø's electric ferry E/F Ellen sails the Fynshav-Søby route up to seven times a day.
Time table and prices
The world's longest sailing electric ferry, Ellen, sails three to seven times a day between Als in Southern Jutland and Søby on Ærø.
This has created a new green climate-friendly transport route from Germany via Southern Denmark to and from Ærø.
You'll find a time table and prices on Ærøfærgerne's website.
E/F Ellen
3-7 crossings per night day and with good opportunities for one-day trips
Very low ferry prices almost the whole year - for example DKK 84 for one person return trip
55 minutes crossing time
An electric ferry for both cars, caravans, bicycles, motorcycles and pedestrians
Access to many cycling and hiking routes directly from the ferry dock in Søby on Ærø
No smoke from the chimney or alarm from diesel engines on the electric ferry
A green transport that benefits the climate, between two attractive parts of the country in Sønderborg and Ærø Municipality
E/F Ellen has come to the world through an innovation project supported by the EU's green energy pool in a collaboration between Ærø Municipality and several partners, among others. Søby Shipyard on Ærø and Danfoss on Als.
The ferry is a 100% battery-powered ferry and is the world's longest sailor of its kind. The batteries are recharged with electricity from the wind turbines and the crossing can be enjoyed in a different peace and quiet than the one normally experienced on board a traditional diesel ferry.
Learn more on Ellen in Ærø Municipality's interactive brochure.