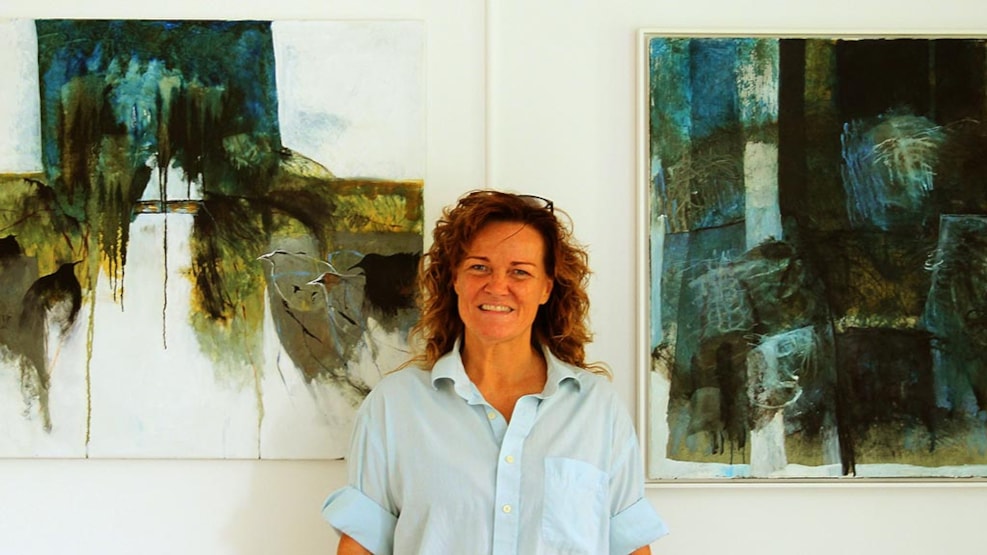 Artist Malene Hammershøj
What's going on at night in the old town hall in Bogense? Well, it's Malene Hammershøj painting beautiful oil paintings that are inspired by nature and its color scale.
Malene Hammershøj was born and raised in Bogense in North Funen.

She grew up in an artistic family. Her father was the painter Frank Hammershøj, her grandfather was the painter William Hansen, and famous painter Vilhelm Hammershøj was her grandmother's cousin.
"I paint at night in my studio, which is the former city hall. The night gives me peace and the ability to immerse myself."
Opening hours
Open by appointment.
Visits to the private studio can be arranged.