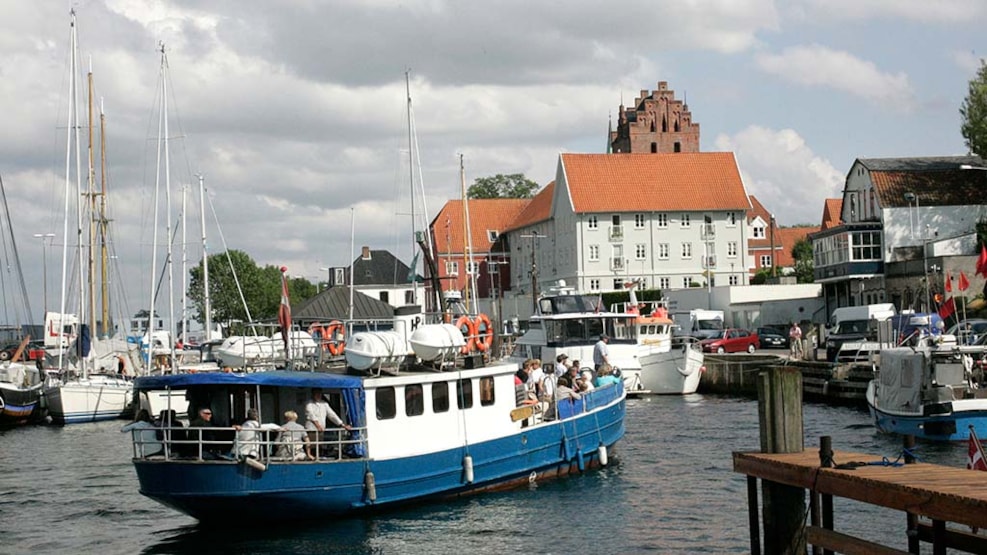 Boat trip - hear about Middelfart's fascinating history on board the tour boat Mira3
Enjoy an informative sightseeing trip on board the Mira 3. The stories you will hear are vividly retold: for example, you can find out if it really is true that Christian II sailed twenty times back and forth over the Lillebælt. Other interesting stories include the history of the old ferry between Middelfart and Snohøj and the building of the first bridge over the Little Belt.
The history of Middelfart would not be complete without hearing about the whalers who hunted the porpoise for profit. These whales are now a protected species and if we are lucky, we may spot some on our trip. Enjoy your homemade picnic lunch, dinner or coffee in the comfortable saloon, where there is space for up to 30 people. Contact us for more information.
Practical information
Practical clothing according to the weather
Meeting point
Gl. Havn
Duration
Approx. 2.5 hours
Participants 
Max. 45 pers
Prices
Sailing trip without guide: DKK 200,- per person
With guide from Middelfart Museum
Weekdays 8.00-16.00, DKK 800,- + 200,- per person
Evenings after 16.00, DKK 1.600,- + 200,- per person
Weekends, DKK 2.000,- + 200,- per person
Call for an offer