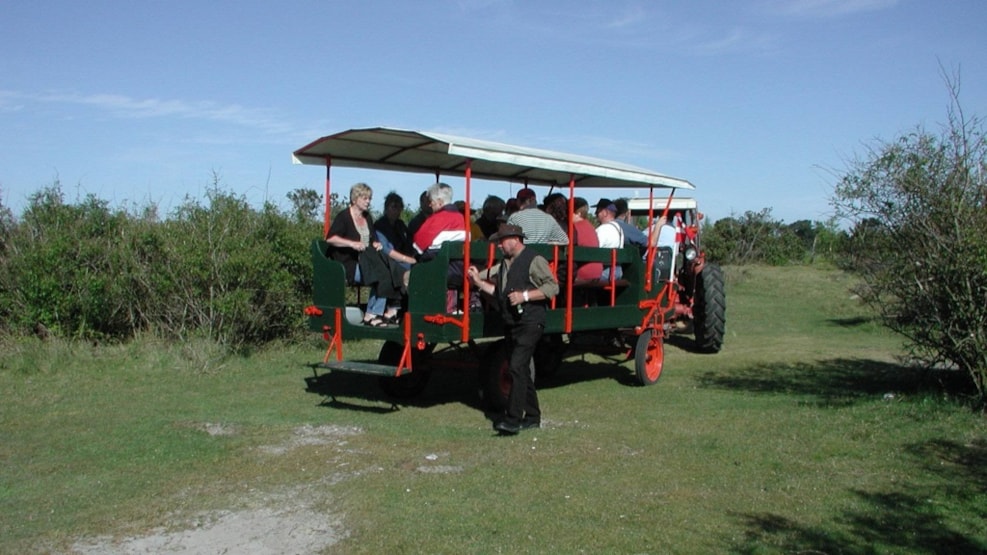 Boat trip to the island Endelave with MS Castor
Visit the bunny island Endelave with the old ship MS Castor for a trip around the island in a prairie wagon - 5 and 26 July!
Go on a boat trip on the old wooden ship MS Castor to the beautiful Kattegat island of Endelave, where you'll first enjoy a pleasant boat trip, before you get to the island for an exciting guided tour around the island in a covered prairie wagon. The guide speaks English.
The guided tour takes about 2 hours, and afterwards you can explore the island on your own or enjoy some delicious food at a cafe in Endelave or enjoy a picnic. At the end, it's time to head back home, and you can relax and enjoy the view on the way to Funen.
The boat trip takes about 3 hours each way.
When
Wednesday 5 July and 26 July, both days from 8:30 - about 18:45.
Price: DKK 360
Practical information
You are welcome to bring a packed lunch - it can be a really good idea to have something to eat along the way.
You can buy coffee, tea, beer and soda on board the ship.
Remember to take both sunscreen and a jacket with you for the trip.
Please note
Dogs are not allowed on board
The tour is not suitable for people with walking difficulties
If you wish to bring your baby, you can book a free ticket for babies from 0 up to 2 years old. Please note that it's not possible to bring a pram and you must bring your own blanket for diaper changes.