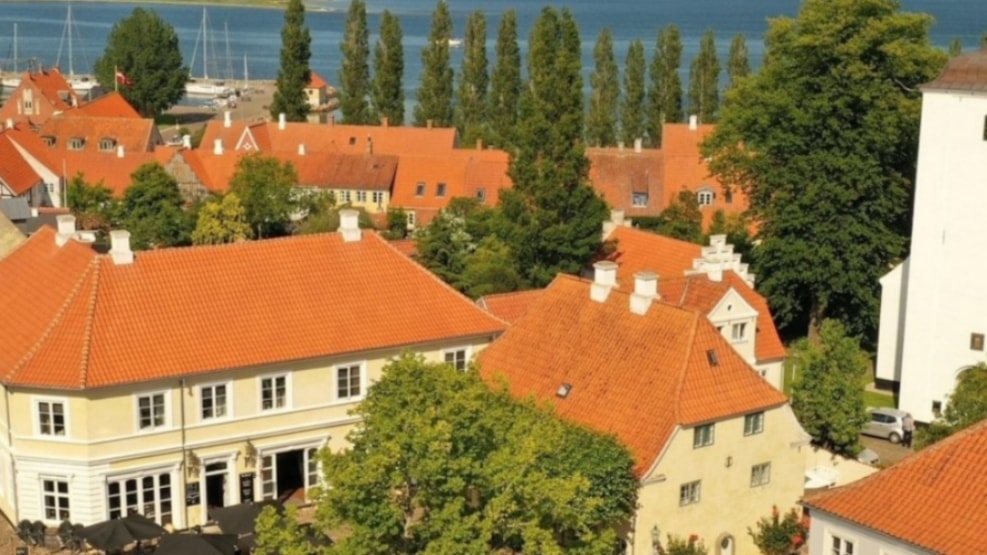 Brasserie På Torvet
At Brasseriet På Torvet good hosting is a top priority - combined with a very high level of quality.
Hotel & Brasserie På Torvet (Hotel & Brasserie on the town square) was taken over by Katrine and Morten Arnfeldt on January 2022, who has also driven the succesful Arnfeldt Hotel & Restaurant since 2017.
In the beginning of May 2022, they are ready to open the doors to what is expected to be a really nice dining place for Ærø people and the many vistors who come to the island at all times of the year.
The brasserie serves lunch and dinner and the menu consists of classic brasserie dishes, yet with a twist.
The chef, Morten has a background with a number of Michelin restaurants in London with both Gordon Ramsey, Marcus Wareing and Philip Howard. Over the years, Morten has also gained impact on our Danish gourmet scene with his own gourmet restaurant in Copenhagen. Just recently, he was admitted as a member of Gastro Fyn – a collaboration of Funen gourmet restaurants.
At the brasserie, polite hosting and friendly atmosphere are top priorities – achieved by good cheer, commitment, teamwork and a very high professional level in the kitchen.