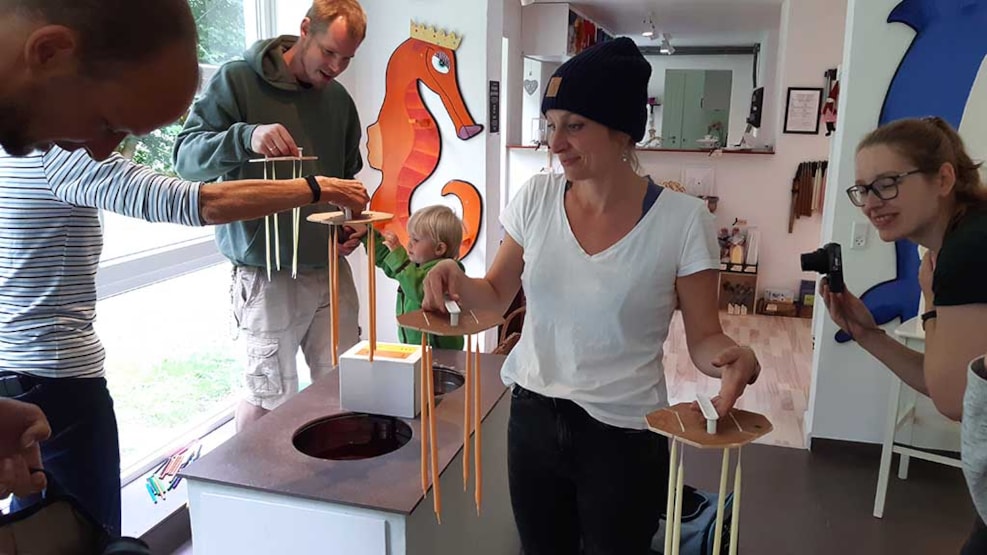 Candle making during the Easter holidays at Aagaardens Lys
Bring your family or friends to Aagaardens Lys and try to make candles for the Easter table!
Easter means spring and lunches with family and friends - and nothing is cosier than lighting your own hand-dipped candles on the table.
Come and make your own candles for the Easter table, as a hostess gift for the Easter lunch or just to decorate your home.
In the café you can enjoy quality coffee, tea, juice with the homemade cake of the day while the candles harden.
In the shop you can buy Aagaarden's own hand-dipped candles and choose from a nice selection of crafts, such as candle holders for your homemade candles.
Candle dipping and prices
Candle dipping is done as follows: you buy two wicks per person, and the stearin is charged by weight. Wicks can be purchased up to 1.5 hours before closing time. You do not need to book an appointment for candle dipping, just come during opening hours.
Approximate prices for 4 candles are:
Short candles (23cm) 50,00 kr.
Medium candles (30 cm) 62,00 kr.
Long candles (40 cm) 80,00 kr.
Opening hours:
3-8 April 11.00-17.00
10-13 April 11.00-17.00