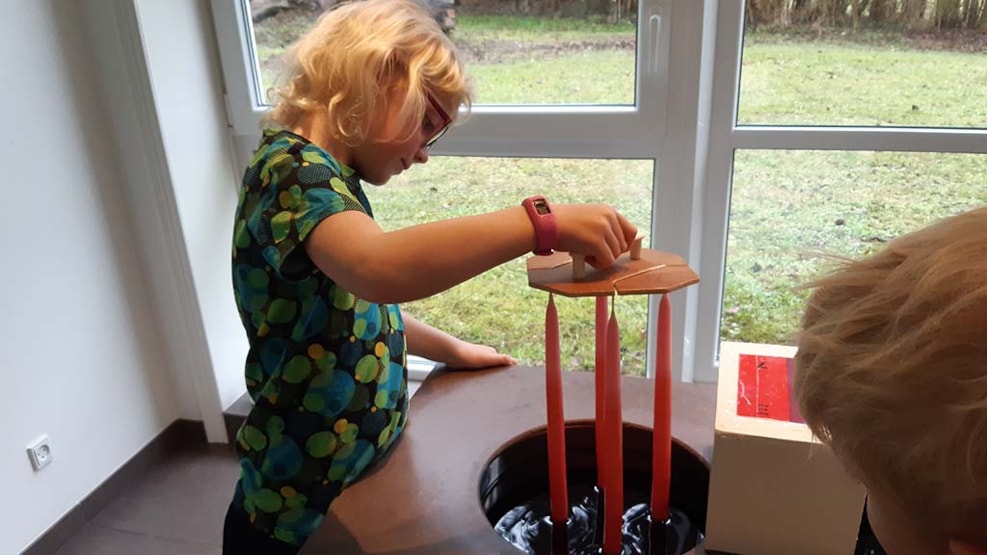 Candle making during the fall holidays at Aagaardens Lys
Get warm and cozy - try making candles during the fall holidays at Aagaardens Lys in Brenderup!
At Aagaardens Lys there is cosiness and creativity during the fall holidays with candle making!
Candles create a good atmosphere in the dark season - and what's better than making them yourself? They can be made in many pretty colours, twisted and with fine details. Spend a few lovely hours in the foundry with family and friends. You can cast candles throughout opening hours. 
While the candles are hardening, you can enjoy refreshments and homemade cake in the café.
In addition, you can buy a nice selection of crafts and handmade candles in the shop.
Pricing
You buy 2 wicks per person, which makes 4 candles. The candles are charged by weight, so you only pay for the materials you use. Wicks can be purchased up to 1.5 hours before closing time.
Approximate prices for 4 candles are:
Short candles (23 cm) 50,00 kr.
Medium candles ( 30 cm) 62,00 kr.
Long candles (40 cm) 80,00 kr.
Opening hours
11-13 October 11.00-17.00
16-20 October 11.00-17.00
23-27 October 11.00-17.00