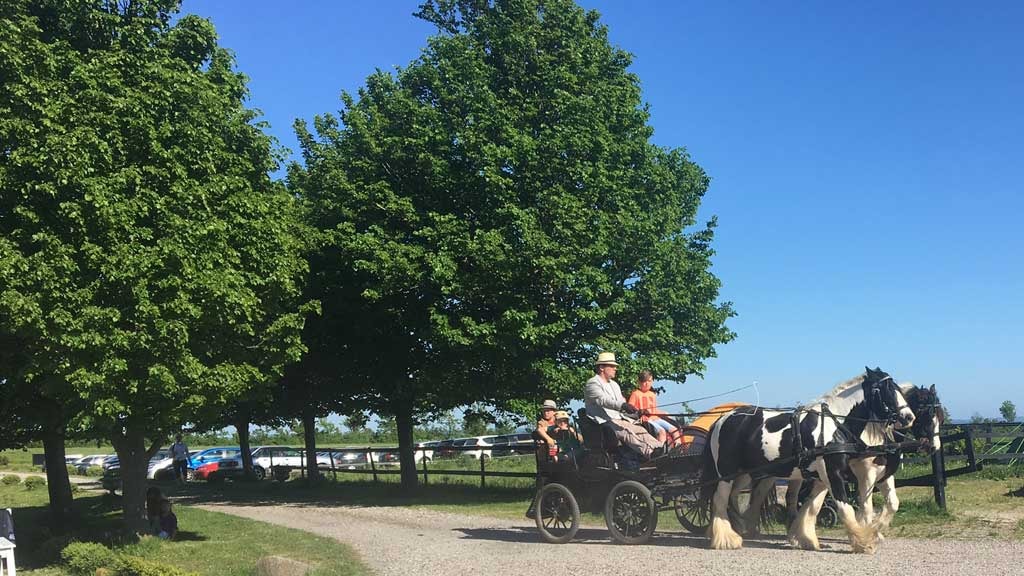 Horse-drawn carriage ride at Øbjerggaard
With a view of the Little Belt and Helnæs lies Øbjerggaard. At Øbjerggaard, horse-drawn carriage rides are offered in the green. Experience Vestfyn from its best side in a horse-drawn carriage with historical stories along the way and end the trip with lunch at Øbjerggaard.
The price for a ride in a horse-drawn carriage incl. breakfast: 130 DKR.
Book the trip by contacting Øbjerggard either by phone: 6474 2292/2921 2535 or by email: info@oebjerggaard.dk