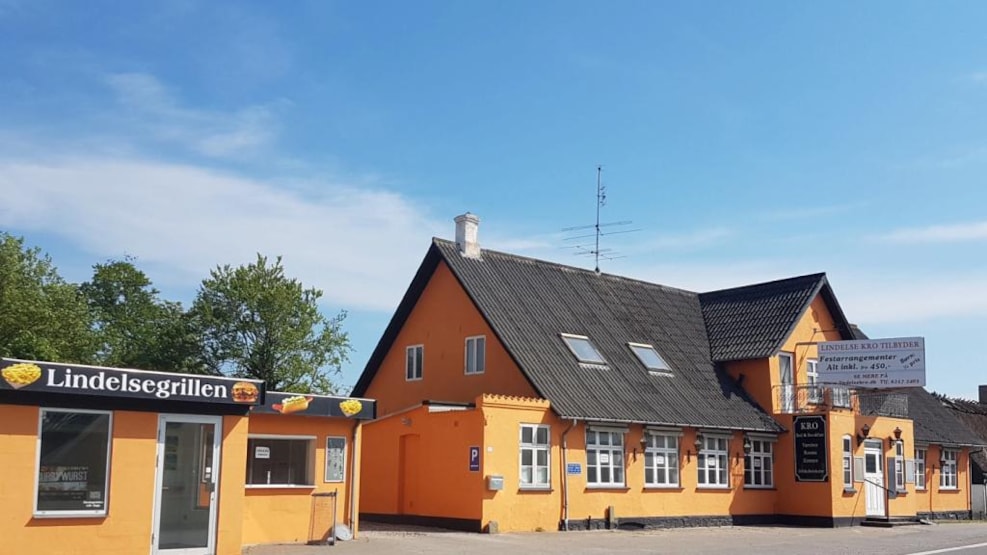 Hotel Lindelse Kro
A stayover at Hotel Lindelse Inn, will give you refreshing energy for the rest of your journey in Langeland! Lindelse Kro is located close to the stunning Ristinge beach with dunes and ore and Langelandsfortet. It is also not far to the Manor Skovsgård, which is worth a visit. 10 minutes drive and you are in the cozy and charming Rudkøbing, with the many small streets.
Kroens historie
Kroen fra 1789 var i folkemunde kendt som "kroen med de 1000 malerier" da Krofar Julius Bredo fra 1947 til 1971 ejede og drev kroen. Bredo solgte og købte malerier og alene i ægteparret Bredos hjem hang omkring 150 malerier.
Bredo tilbyggede motel – noget hidtil uset på disse breddegrader. Motellet blev senere omdannet til bowlingbane, for derefter at blive ombygget til hotellejligheder. Turisterne fra København kom dengang primært på den nordlige del af øen, med færgeforbindelsen fra Korsør til Lohals. Som en af de første gjorde Bredo noget for turismen på Sydlangeland ved få turistbusser til at køre fra Lohals til Lindelse. De tilrejsende københavnere faldt for Sydlangeland og kom igen for at bo hos Bredo.