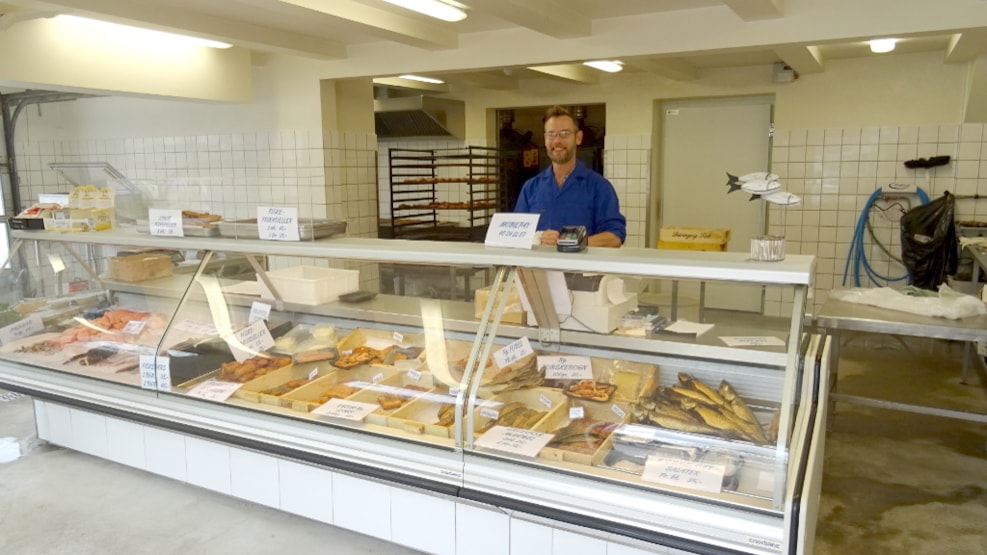 Møllers fish house
Møller's Fiskehus is a fish shop with tall ambitions and a high level of service.
The extensive menu includes homemade fish cakes, delicious smoked salmon, Danish fish dishes, breaded plaice with prawns and tapas. Drop by and see our wide assortment of fresh fish.
The fish shop is beautifully located with scenic views of Båring Vig. You will pass the shop if you follow the Kystvejen path from Vejlby towards Båring.
There are tables/benches outside the shop, where you can enjoy our classic fish dishes as well as tapas and sushi.