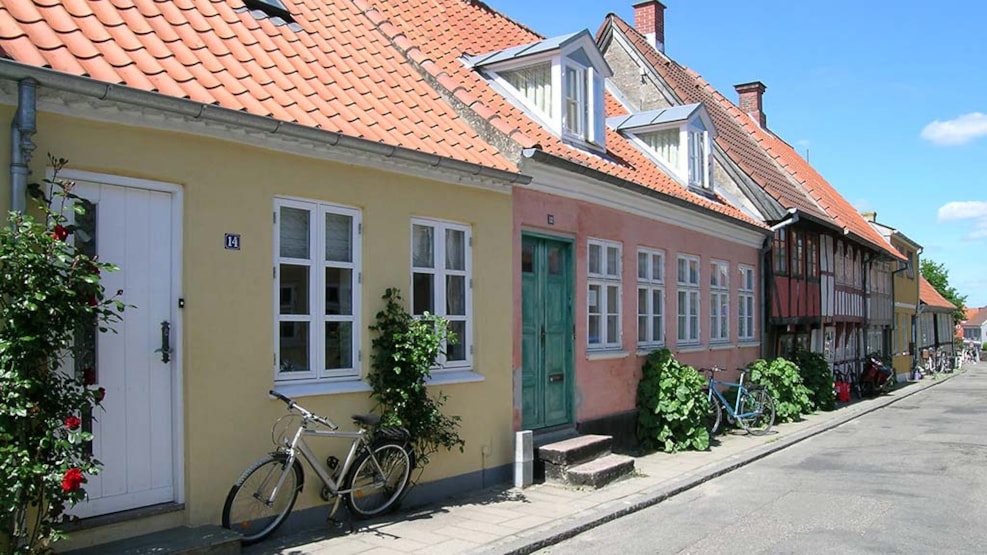 The Old Town of Middelfart
Come on an enjoyable and informative walk around the old town of Middelfart. The town was founded in the middle ages as a trading port and the church, the area around Brogade (Bridge Street) and the old harbour exude a historical atmosphere. On this historical walk around Middelfart you will hear about the importance of the ferry service and the whaling industry.
You will hear about the killing of Niels Bugge and two knights in 1359 which is a particularly interesting event giving rise to the question of Buggesblod. Middelfart has many interesting stories both from times of war and peace.
All these stories will be recounted in a lively, entertaining way, and you might like to end your trip at Café Inga, where you can relax and digest all the information with a nice cup of coffee.
Practical information
Practical clothing according to the weather
Meeting point
In front of Middelfart Church
Group size:
Max. 25 pers./group. An extra guide for groups with over 25 people costs double.
Duration:
Approx. 1½ hours.
Prices:
Weekdays: 8.00-16.00, DKK 400 /Evenings after 16.00: DKK 800 /Weekends: DKK 1.000