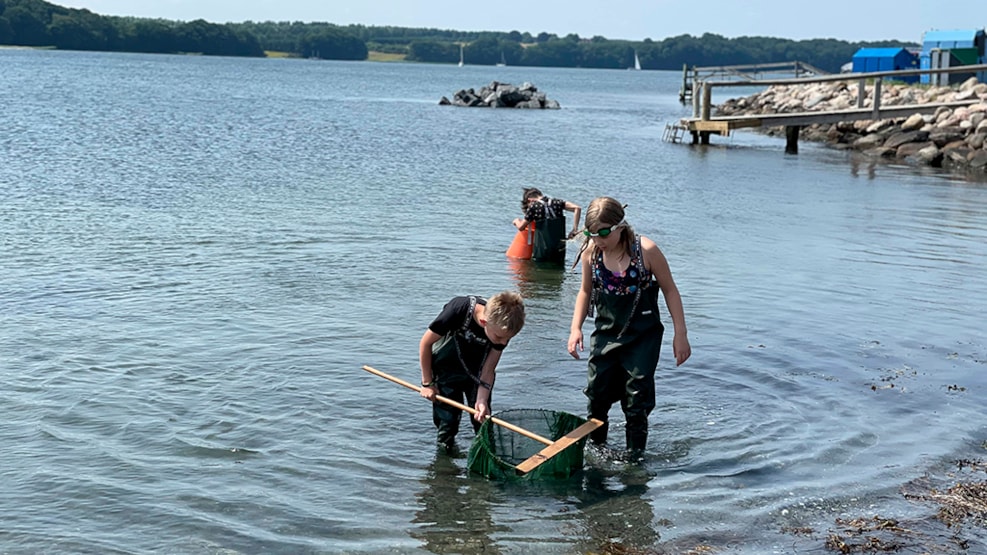 Pet a fish and experience the Little Belt's pantry – Middelfart Marina
Get up close to life underwater in the Little Belt all summer along the coasts of Middelfart and its surrounding area.
See, hear, feel and DISCOVER the Little Belt's exciting animal and plant life when the nature guide/biologist presents the day's catch in the touch basins.
The event offers several educational hours in the company of "friendly fish", cuddly crabs and a sea of colourful and edible algae.
You will experience the Little Belt's pantry and find inspiration to cook using ingredients such as seaweed, crabs and mussels.
Schedule:
Every Tuesday from 4 July to 25 July at: 10-15