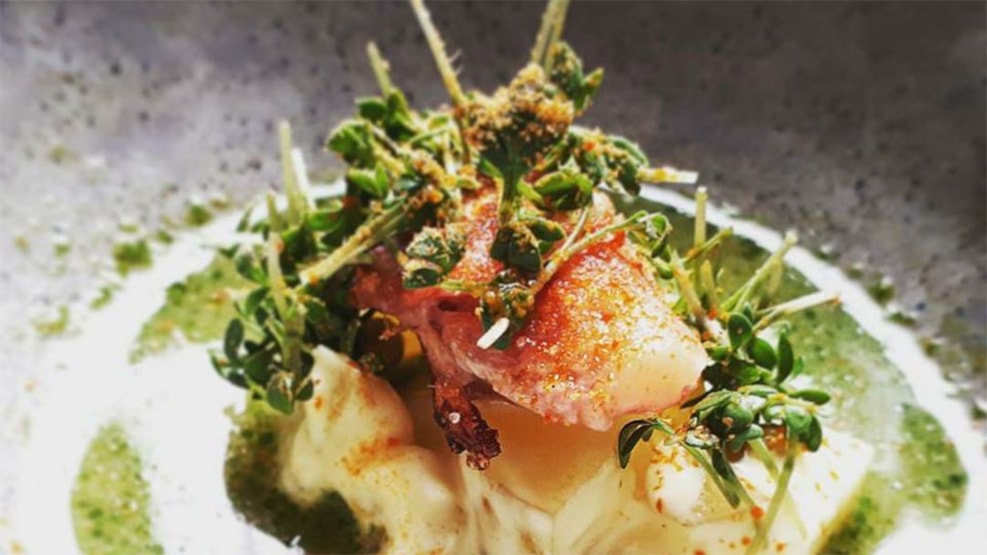 Restaurant Vaar - gourmet restaurant
In the centre of the quiet and peaceful Asylgade, which stretches through the heart of Odense, you'll find Restaurant Vår. A cosy and inviting place located just a few minutes' walk from Odense Railway Station and the pedestrian network. Restaurant Vår is known for their dedication to sustainability, sublime flavours and Jacob Burmølle-Jensen (formerly of Kadeau and Restaurant Naert)is in charge of the kitchen.
An essential part of Restaurant Vår's identity is their close relationship with local Funen farms, from which they primarily source their ingredients. Their focus is on organic and biodynamic products, reflecting their efforts to promote a more responsible and environmentally friendly gastronomy.
When it comes to wine, Restaurant Vårs' wine list is carefully selected and characterised by authenticity and terroir. Their wine selection is based on appreciating the natural flavours that come from the vines, without the use of cultured yeast or unnecessary additives. The wines pay homage to the terroir, where the grapes are grown according to organic or biodynamic principles, providing a vibrant and authentic wine experience.
For those who don't want alcohol, Restaurant Vår also offers an exciting selection of non-alcoholic drinks that are equally delicious and refreshing. In addition, guests can enjoy a wide selection of beers from Danish breweries, as well as a varied selection of avec to complement the meal in the best possible way.