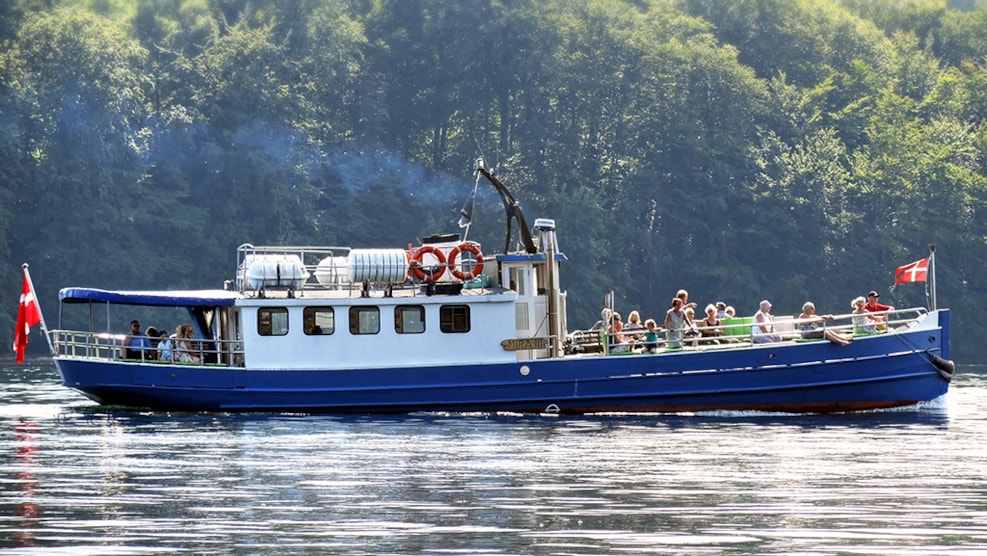 Sailing trip on the Little Belt with Mira3 - groups
Give yourself a break and clear your head – take a refreshing relaxing sailing trip on the Mira 3 on the beautiful Little Belt. Allow yourself to relax, enjoy the peaceful and scenic voyage, the local wildlife
and history. Listen to the gentle lapping of the waves, feel the wind on your face, the taste of salt in the air and feel the meditative effect on both body and soul. Return to shore with renewed energy and a clear
head.
A sailing trip with the Mira3 gives every the opportunity to shape a good time-out excursion. Whatever the type of trip - sailing, fishing, wine tasting, musical, historical etc., the Mira3 can offer
an unforgettable break in the beautiful surroundings of the Little Belt.
Experience a little bit of Funen from the sea side and take lunch or dinner on board as an extra – no matter the weather or time of year a sailing trip with the Mira3 will be a pleasurable one.
Practical information
Refreshments can be arranged. You are welcome to bring your own food and drink.
Meeting point
Middelfart Gl. Havn
Duration
3 hours
Group size
Max 45 pers. (Lounge for 30 people)
Prices from
5.000 DKK (Depending on the time of year and duration)