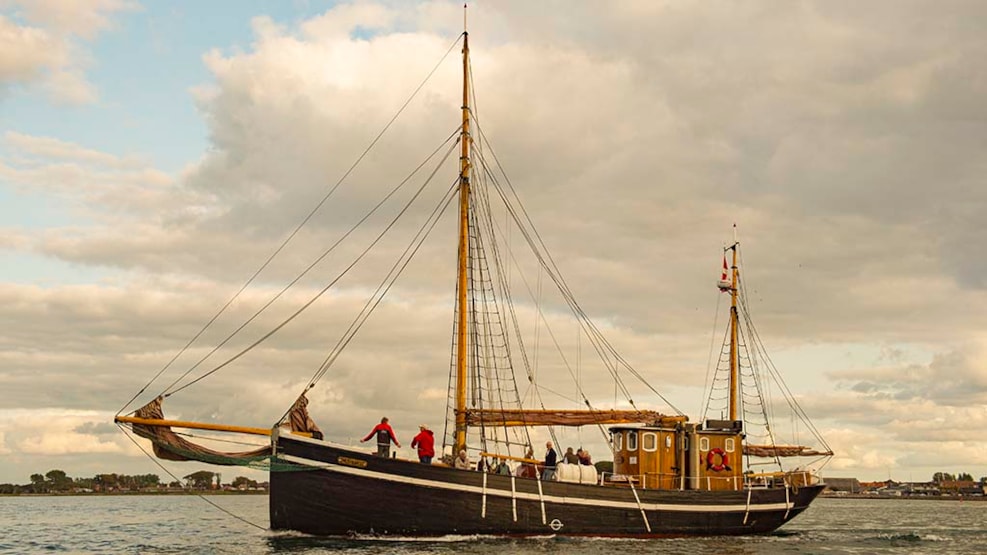 Sea stories for landlubbers on MS Castor
Landlubbers and seafarers are both welcome when MS Castor sails forth with lots of good stories - every Tuesday from June 27 to August 8!
Hear all the good stories from the 7 seas - in the form of the North Funen archipelago and the old market town of Bogense and what the sea and the ships have meant to the town.
There are lots of good sea stories about the ship and the town, which grew up by the sea. Hear about the sea route to and from Bogense and about the fishermen and sailing ships that came to the old harbour.
Hear the water lapping against the bulwark, feel the wind out at sea and experience the smell of seaweed on a hot summer's day.
During the boat trip we'll serve a beer or water, depending on your wishes.
When
The boat trip takes place from 13:00-15:00 every Tuesday from 27 June to 8 August.
Price: DKK 200
Practical info
Remember to bring sun cream and a jacket - and maybe a sun hat or cap. It's windier at sea than on land, and the sun can burn. So it's important for landlubbers to take care of themselves
You are welcome to bring snacks or a packed lunch.
It is possible to buy more beverages on the ship.
Please note
The boat trip is not suitable for people with walking difficulties.
Babies are welcome on MS Castor and you can book a free ticket for babies aged 0-2 years. Please note that prams and pushchairs are not allowed on the ship. You must use your own changing mat for your baby.
Dogs are not allowed on board.