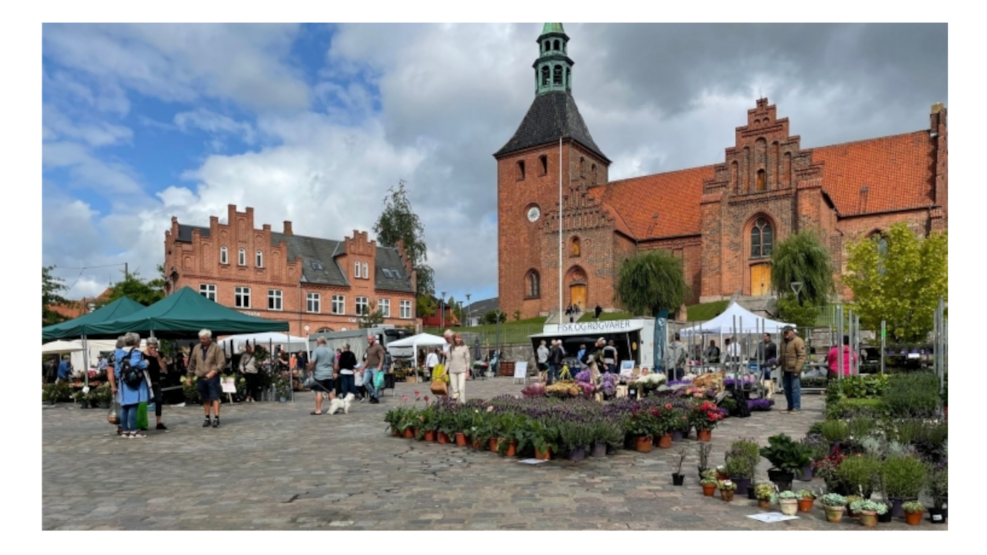 Torvehandlerne i Svendborg
Every Saturday morning, all year round, there is market day on Svendborg's beautiful square from kl. 9 a.m. to 1 p.m.
Here you can buy fresh fruit and vegetables, flowers for the garden or living room, beautiful tied bouquets, and fresh fish and cheese.
During the summer season, Torvet abounds with fresh strawberries, new potatoes, etc. from the area's growers, and sometimes there are also stalls with homemade handicrafts, organic wines and freshly baked bread.
If you want to rent a stall space, contact Preben Magelund on tel. 6126 1300