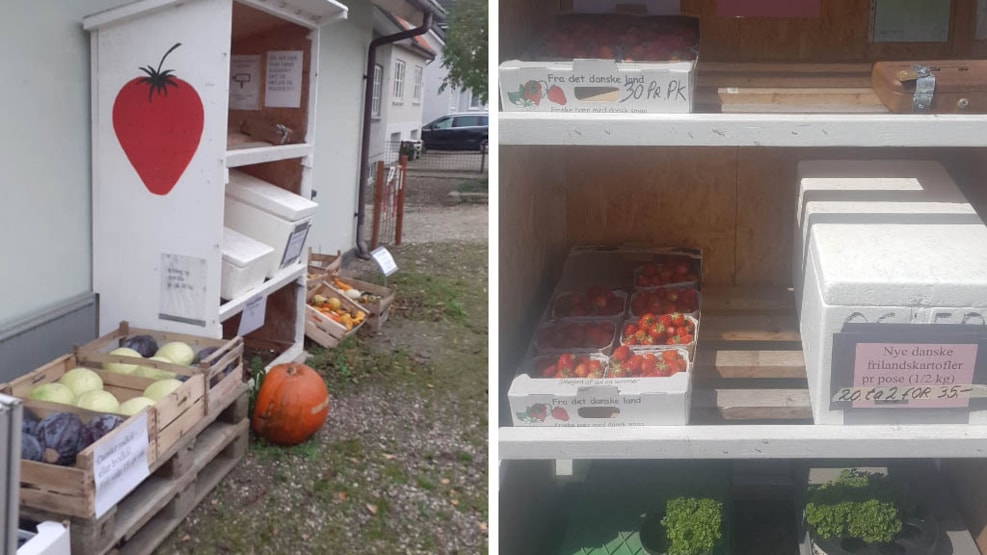 The Vegetable Booth Grøntboden
Buy fresh vegetables and berries from our own farm, right here on North Funen, in the roadside stall on Odensevej!
At the vegetable stall, you can buy home-grown strawberries, potatoes, peas, carrots, pumpkins, blueberries, asparagus and sweet potatoes.

All the delicious items will be available depending on the season. That means you're guaranteed completely fresh products produced on North Funen.
During the winter holidays and the beginning of the year, you can buy potatoes, carrots and red and white cabbage.

The goods are produced at Askebyvej 34, 5471 Søndersø, where you are also welcome to stop by the small farm shop there. You can also buy lilies when they are in bloom.
Opening hours:
Open from 9.00-20.00 every day of the week.

It is open most of the year.

Keep an eye on the Facebook page to see what items you can buy right now