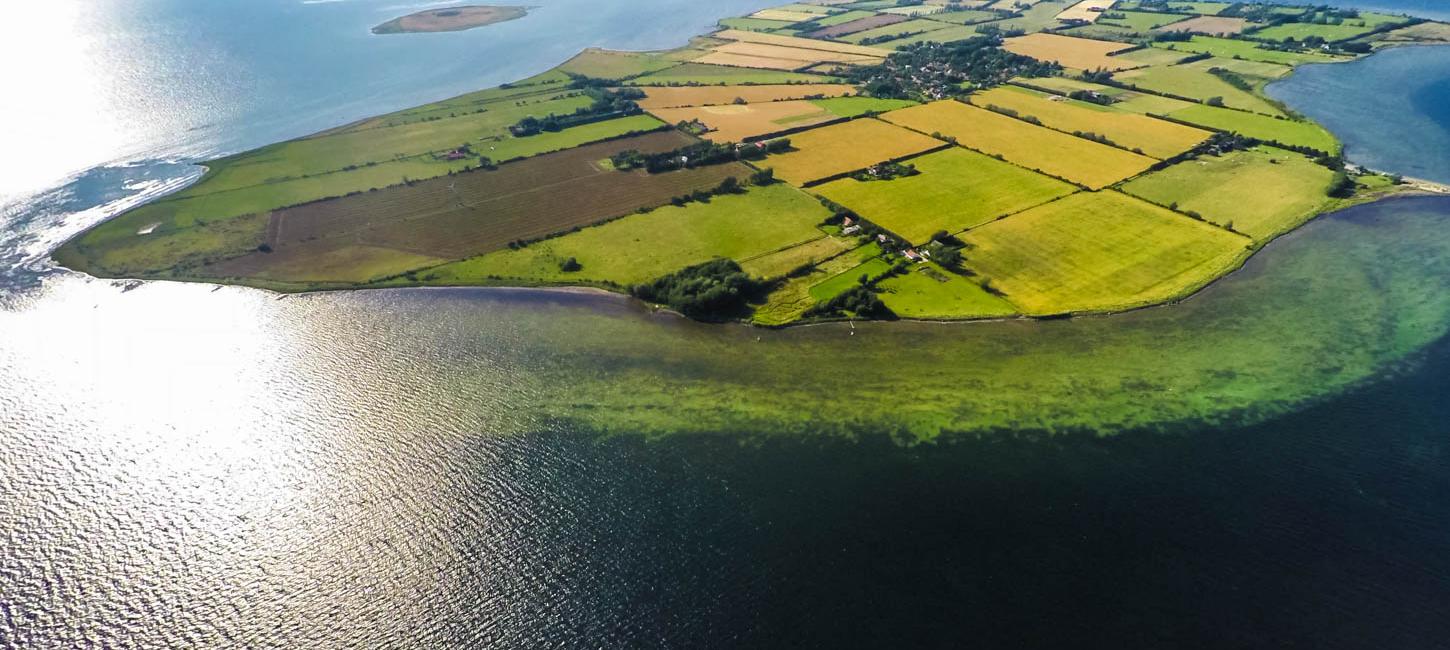 Strynø
Experience the tight-knit community on Strynø. Take the bike or put on your hiking shoes and explore the small island. 
Strynø can at first glance seem like an isolated island in the South Funen Archipelago. However, the small island with its approx. 190 inhabitants has its own well-functioning society with day care facilities, a school, a grocer's, a church, industry and different clubs. The community plays a big role on this small island, because it makes the small island society work. 
You have to take the ferry to get to the island. When you come to the island, the most obvious way to get around is by bike. This way you get to see all the hidden places, you would not see if you take a car. On your way among other things you can see Strynø Mill, Strynø Church and the boat museum. If you want to know more about the history of the South Funen Archipelago, the museum is the place to go.
Smakkejoller - smack dinghy
A "smakkejolle" is basically a dinghy with a sail. In older times this was a popular vessel in the South Funen Archipelago. If you want to know more about this type of boat, you must visit the boat museum on the island. You can go on guided tours in the special boats or you can venture out on your own in the boats.
However, it takes special knowledge to sail this type of boat, so if you do not have any experience, you can take lessons before venturing out in your own. You can get lessons by competent instructors at the museum "Øhavets Smakke- og naturcenter". Visit their website for more information. 
You can also visit the museum to see the beautiful and interesting exhibits. The museum offers a range of fun experiences like seal safari, learn to sail a smack dinghy, sea kayaking and kiss-the-frog activities.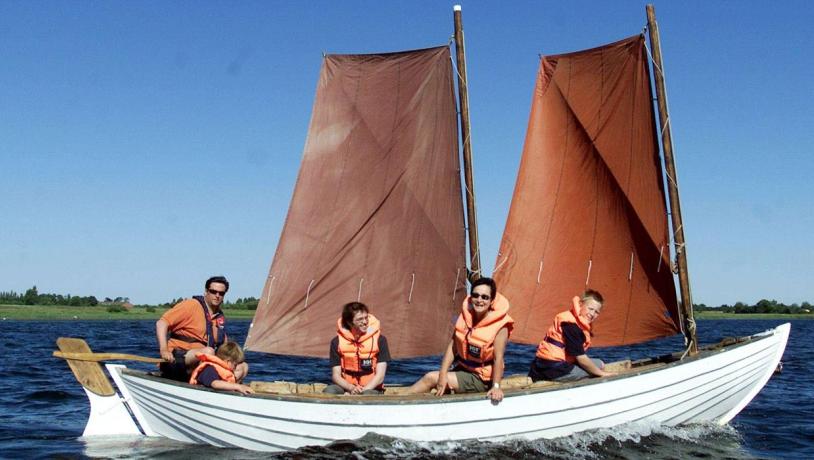 Photo:VisitFyn
Kiss the frog
If you go to Øhavets Smakke- og Naturcenter, you can visit the kiss-the-frog centre. This centre offers fun activities for children and adults. Learn about nature while also having fun. Doing some of these activities is a great way to explore the nature on Strynø. Take a coastal safari and explore the wild animals in the shallow water. The activity Wild food invites you to learn more about nature's own pantry. Read more about the many different and fun activities right here.
Photo:VisitFyn