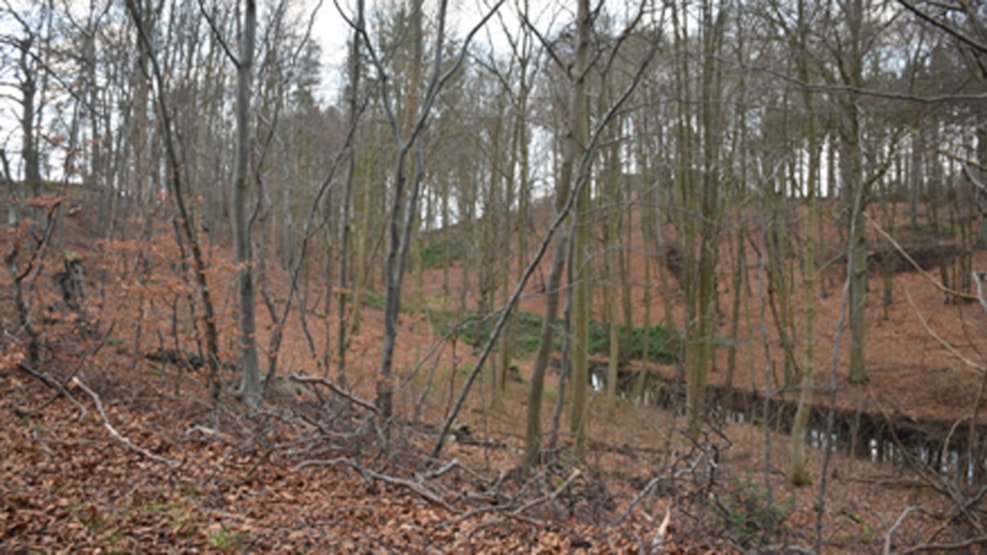 2. stop: The Red Clover Path - Dyrehaven
Dyrehaven (which literally translates into 'the Animal Park') is probably the country's oldest royal Dyrehave in a more modern sense.
Dyrehaven
Dyrehaven was created no later than the 1550s in connection with the expansion of Nyborg Castle and the efforts to transform Nyborg into a fortified royal residence under the reign of Christian III (1536-1559).
However, already under the reign of King Hans (1481-1513), there is mention of a hunting master and a royal animal park, which may be identical to Christian III's animal park.
The park was conserved in 1957 along with the lands and forests belonging to Holckenhavn Castle south of Holckenhavn Fjord. The purpose of conservation is to preserve the landscape in its current form, so that the area's character is maintained. The area must, among other things, not be built on, and there are special rules for forestry. The forest belongs to Holckenhavn Estate and is mainly overgrown with older beech. There is a walking and cycling path through the forest.