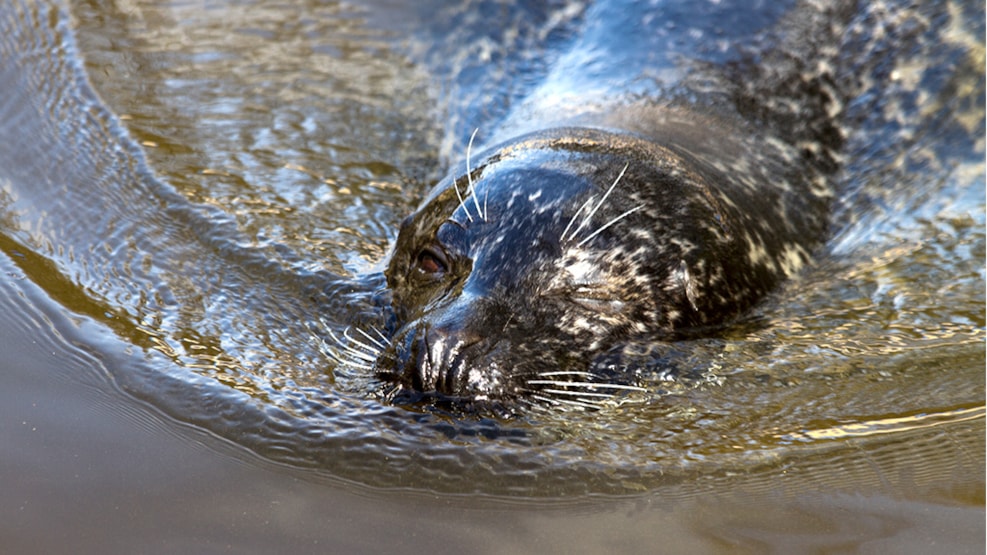 6. stop: The Blue Clover Path - Seals
 You may be lucky to spot a seal in the area around Nyborg coast.
Facts about Seals
The common seal and the grey seal are found in the waters around Nyborg.
The Grey Seal
The gray seal feeds on fish, crustaceans and squid and lives throughout the North Atlantic near coastal areas.
It can be recognized by the short greyish fur with dark spots.
The Common Seal
The spotted seal lives in the same area as the gray seal. The harbor seal does not chew its food, but swallows its food.