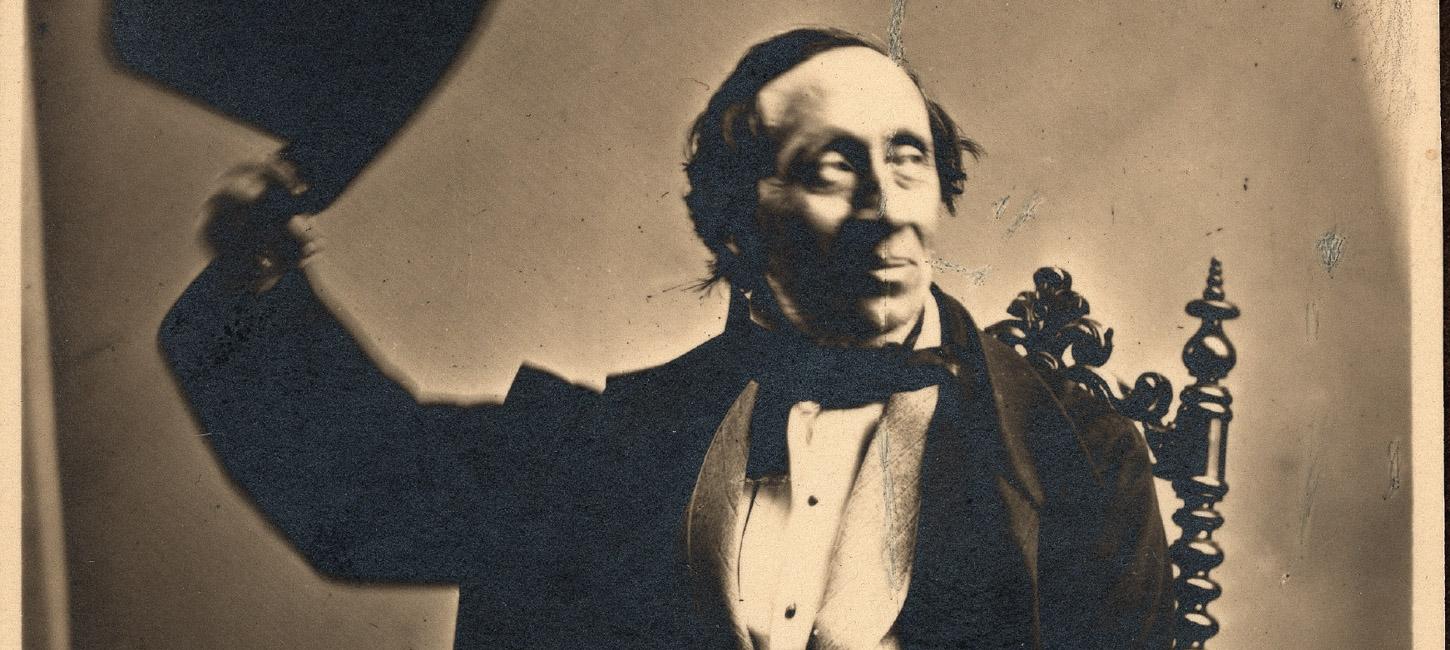 About Hans Christian Andersen
Hans Christian Andersen is the most well-known Dane in the world. His fairytales have been translated into 160 different languages, and in China several of his fairytales are part of the standard school curriculum.
The fairytales that are popular in different parts of the world vary greatly. In China and the rest of Asia, "The Little Match Girl" is one of the most well-known and loved fairytales, while in the Western world it is probably "The Ugly Duckling" and "The Little Mermaid" that one associates with Hans Christian Andersen – handily helped along by Disney's cartoon interpretations.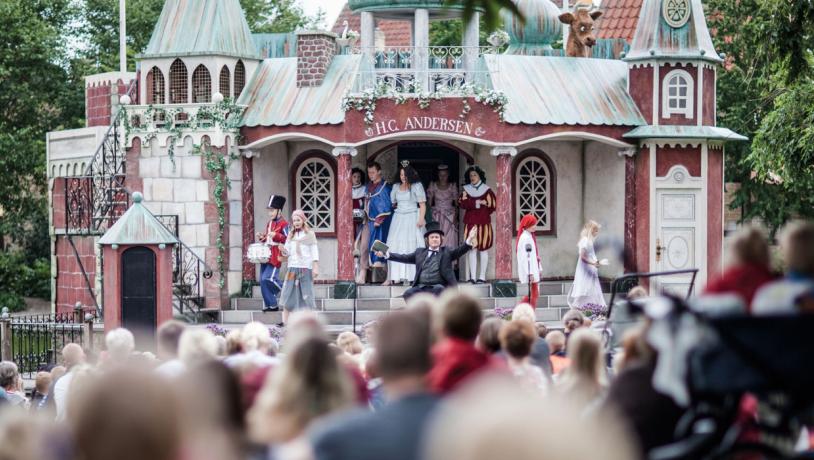 Photo:Destination Fyn
Hans Christian Andersen was born in Odense on 2 April 1805 as the son of journeyman shoemaker Hans Andersen and washerwoman Anne Marie Andersdatter. As a child, his favourite pastime was fantasizing, and at the age of 14, strongly influenced by the theatre in Odense, he decided to try his luck at the Royal Danish Theatre in Copenhagen. For a period of three years, Hans Christian Andersen worked with the Royal Danish Theatre without a fixed salary until he was dismissed in 1822.
In that same year, using a pen name, Hans Christian Andersen published his first book – Youthful Attempts. A tragedy from this book was submitted by the author to the Royal Danish Theatre. The piece was rejected, but the management of the theatre agreed to help the young writer get an education.
The first period of his authorship (1828-1835) is characterised by rich imagination, merriment, and boldness, and also reflects an attempt at many different genres. The year 1835 marks the author's great breakthrough, first and foremost with the publication of the novel The Improvisatore but also through the publication of his first fairytales: Fairytales Told for Children. In the same year, the writer had his first breakthrough abroad, where he started to become well known and respected for his skill as a novelist.
Today Hans Christian Andersen is most known for his fantastic fairytales such as:
"The Ugly Duckling"
"Clumsy Hans"
"The Princess on the Pea"
"The Emperor's New Clothes"
"The Nightingale"
"The Little Match Girl"
"The Tinderbox"
"The Fir Tree"
"The Snow Queen"
"The Shepherdess and the Chimney Sweep"
"The Red Shoes"
"Little Ida's Flowers"
...  and many, many more. 
A total of 156 fairytales have been registered under his authorship.