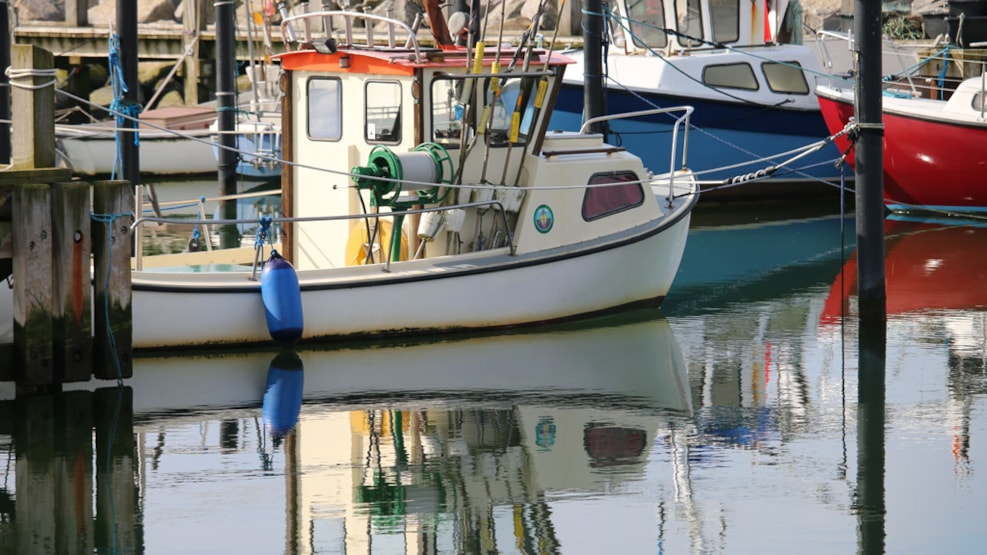 Agernæs Havn/Agernæs Harbour
Agernæs Harbour, owned by Assens Municipality, comprising
one small basin with three landing stages for dinghies, a small
fishing jetty and a slipway. Payment with cash only 50 Dkr. each for launching and uptake.

Depths:
The depth of the harbour basin is 2 metres. The depth of the
approach lane varies due to shoaling. Efforts are made to keep
the approach lane 2 metres deep, but alertness is still required
when approaching, as depths less than 2 metres can occur.

The biggest craft which can enter the harbour:
Length: 20 m  width: 7.5 m.  draught: 1.5 m.
Stay alert in rough seas!

Water levels:
The difference between the average high-water level
and average low-water level is 0.1 m.
Northerly and easterly wind storms cause the water level
to increase by up to 1.4 metres.
Westerly/south-westerly storms cause the water level to
decrease by as much as 1.2 metres.

Approach:
The harbour may only be entered in broad daylight.
There are no guiding lights.

Resources and facilities
Electricity and water are available on the landing stage/waterfront.

Provisions/oil available in Ebberup.
Toilet and bathing facilities are available.
Dinghy ramp with car park, putting up of vessels over the
quay: maximum pressure 2 x 35 tonnes.

Harbour master - Daily port operation:
available Monday to friday 9 am– 1 p.m.  
tel.: +45  6471 3165

Hiring berths: Assens Habour, Tel.: +45 64 71 31 65 

Customs clearance, Odense, tel.: +45 6543 7300.