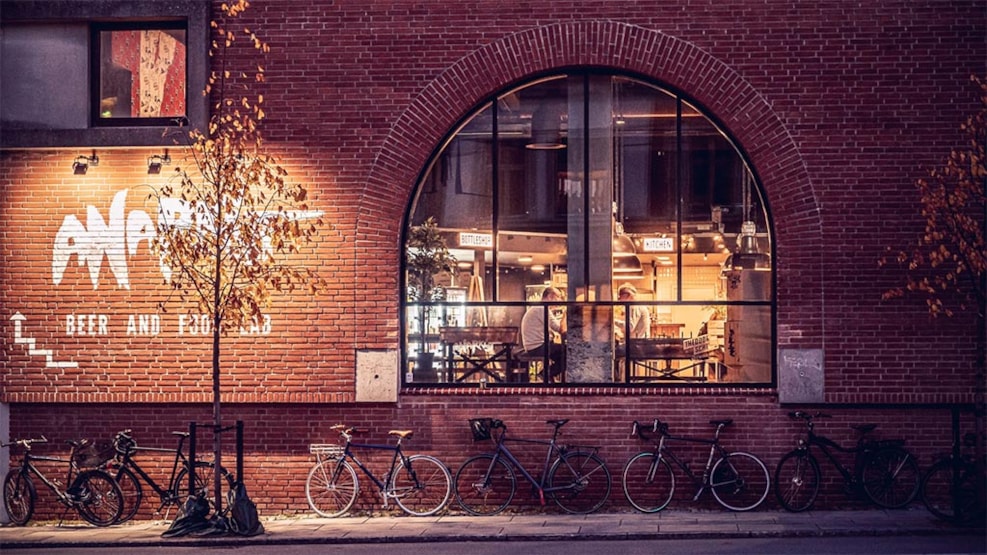 Anarkist - Beer and Food Lab
Anarchist is both a microbrewery and a restaurant, and the beer and its flavours are an essential element in the dishes. Both the beer and menu change with the seasons, so there's always something new to try.
Anarkist Beer and Food Lab is located in the beautiful old Albani Brewery buildings on the street of the same name. Beer has been brewed here for more than 160 years and tradition is an important part of Anarkist's DNA. Anarkist offers a café/eatery with a pop-up kitchen that changes several times a year. Here, local forces on the restaurant scene can test new concepts and it's always exciting to see what's on the menu when you drop by.
Part of Anarchist's motto is that they want to expand your beer horizons. The beers come from the house's own microbrewery Theodor Schiøtz Brewing Company and other Funen breweries. The microbrewery is named after the founder of the Albani breweries, who, judging by the stories, was an interesting acquaintance, and in the café you can see a small exhibition showing how the Albani breweries were created. If you'd like to take some beer home with you, check out Anarkist's Bottleshop, where you'll find a large selection from Danish microbreweries. There are both well-known and new beers - things you won't find in your local supermarket.
Anarkist also hosts a lot of different events - everything from beer tastings to stand-up comedy and intimate concerts. Check the website to see what's coming up in the near future.