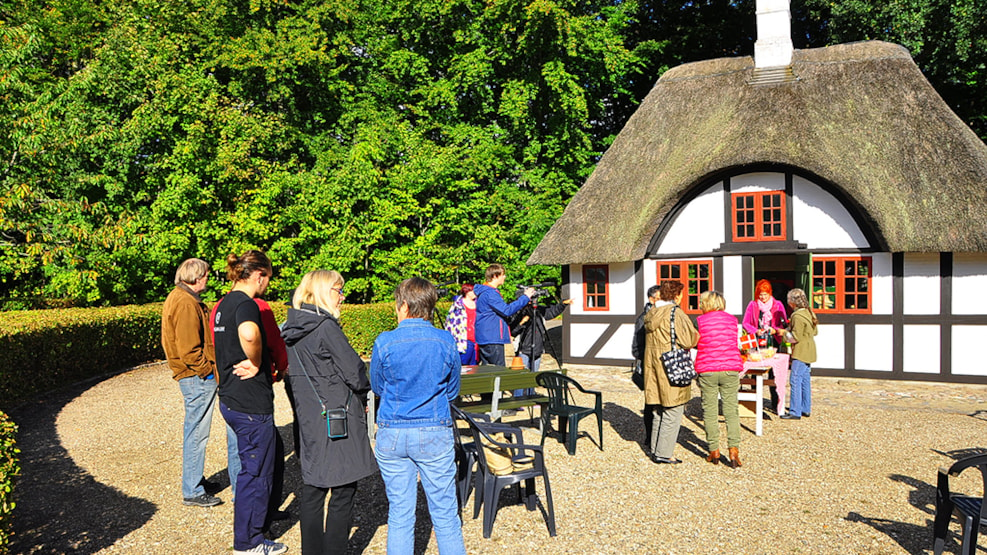 Art exhibition in Hjulmandshuset
After a careful restoration, the old Hjulmandshus has reopened, and throughout the summer you can enjoy changing exhibitions. Organized by the Association of West Funen Artists.

The beautiful house is a half-timbered house, which has retained its original appearance. It is located in-between the many ice houses on Brovejen, near the Old Lillebæltbridge in Middelfart. It is now owned by the Municipality of Middelfart.

Hjulmandhuset was built in 1820 and has been the home to various families throughout the years. In the late - 1800s, it was occupied by the first wheelwright (hence the name Hjulmandhuset). In 1935 it was then attached to a newly constructed Æbleskivehus (house selling baked dumplings).

No dumplings are served now, but Visual Arts and Crafts, conducted by the West Funen Artists. The Association West Funen Artists, which consist of 75 members, had in 2013the opportunity to borrow it as a gallery. The active members can then book alternately one week during the summer. They might join together, 2 – 4 people, where they can showcase and share their art.

Drop by and have a chat with the local artists. Free admission.

Any additional hours will be mentioned in the press.