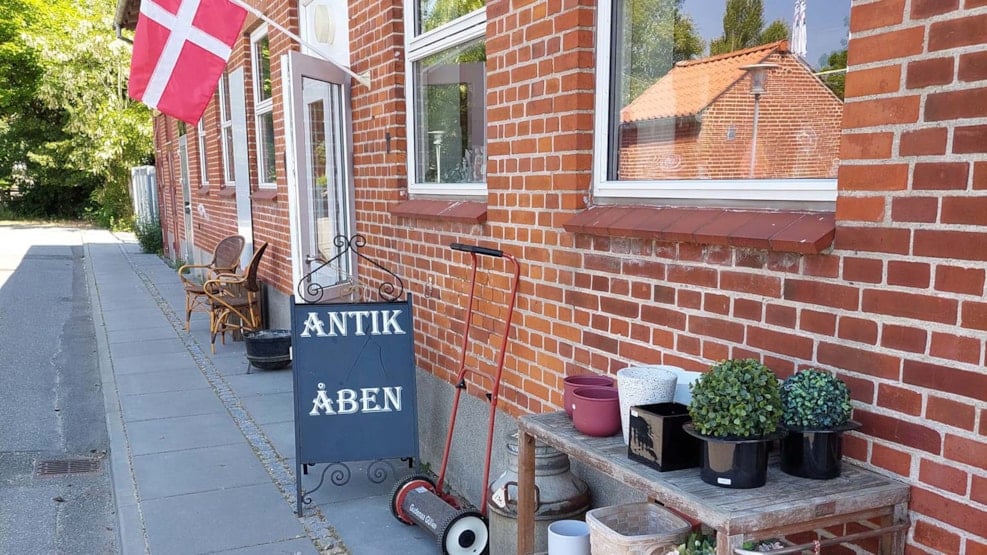 Bogense Flea Market - Antik & Retro
Visit Funen's nicest antique, retro and recycling market in Guldbjerg by Bogense where you can make great finds of funny, kitschy, vintage or antique items. Here's something for everyone - come and see!
Buy new second-hand goods! 
You're always welcome at the flea market in the old dairy in Guldbjerg close to Bogense with lots of stalls and second-hand goods.
There are 500-1000 new items every week.
If you're looking for a good deal, you have a lot of different items to choose from here. There is a fitting room with mirrors.
There is also a corner with fishing equipment.
There is also a small café with Danish fast food and cakes.
Opening hours
Saturday-Sunday 10:00-16:00