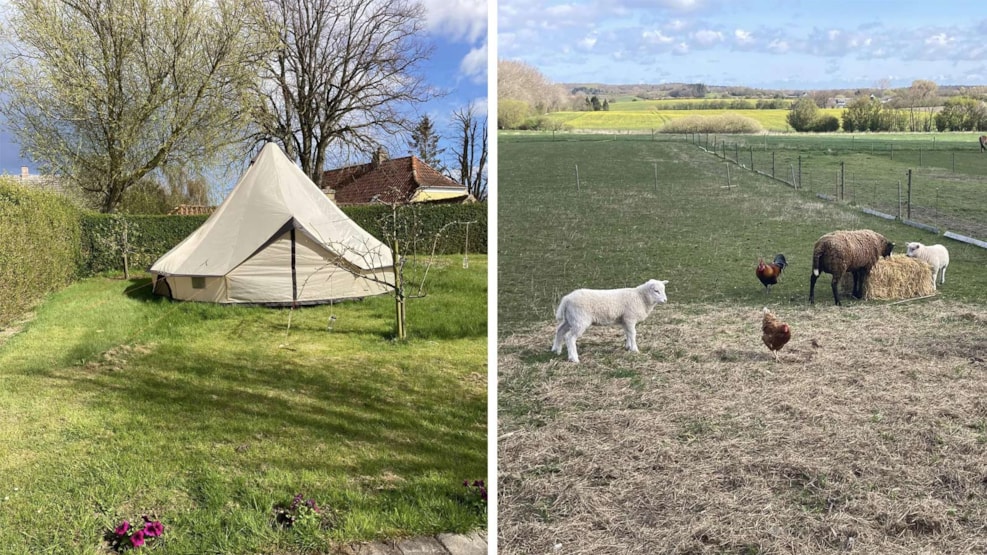 Bondegårdsferie i Stoense udflytter
The courtyard is open to guests. You and the family can enjoy a mini farm holiday in a tent surrounded by animals and nature
The farm opens to guests, so you and your family can take a few days' mini farm holiday in the tent and wake up to the chirping of birds, the bleating of the sheep, the meowing of the cats and the neighing of the horses. Then come to wonderful, hospitable NordLangeland.
Children can help feed the animals, who are very welcoming. Around the tent there is a terrace with barbecue, wilderness bath, outdoor bath, fire pit and pavilion with a long view over the fields. Toilet and shower can be used in the farmhouse.
3 minutes away is Snøde, where you can shop for daily necessities. There is also an outdoor padel tennis court and a bowling alley that can be rented.
There is only 25 min. to the old town of Rudkøbing.
There are 2.5 km to the beach both east and west.
The price is DKK 600 per overnight stay in a tent for 2 adults + 1 warm-up in the wilderness bath.
Body therapy/wellness massage can be purchased additionally.
Children (max 2 per tent pitch)
Contact Heidi who has the place on 41573457