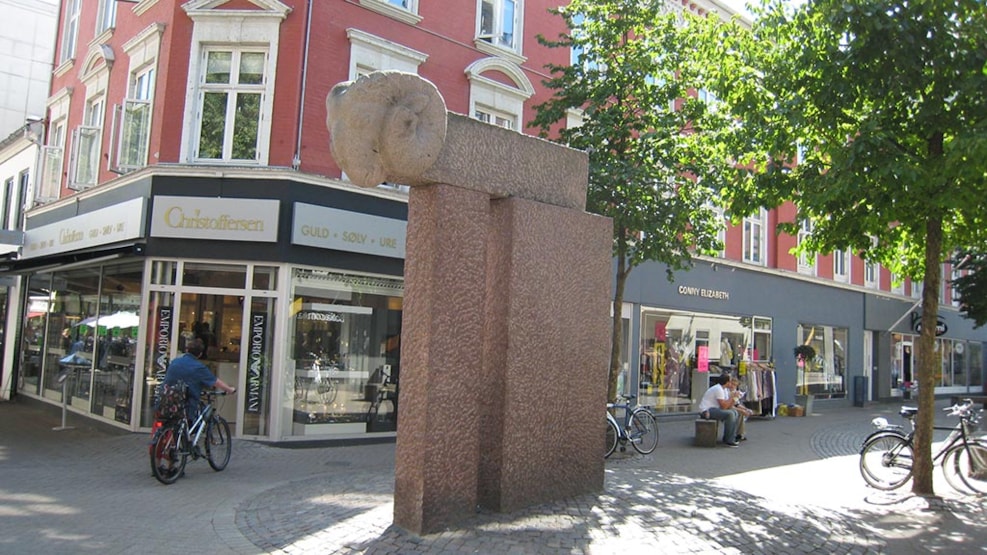 The Capricorn and the Bulls head
Capricorn and bull's head in granite (1986 - 1988).
The granite sculptures are part of a larger decoration that also includes four benches made of granite and the paving, thus turning the small side street into a real urban space. The benches encourage people to stop and take a break and the columns make people look up. Artist Claus Ørntoft attended the Funen Art Academy and this is his first major commission, but since then he has produced sculptures for all of Scandinavia. His favourite subjects are animals, especially wolves and lions.