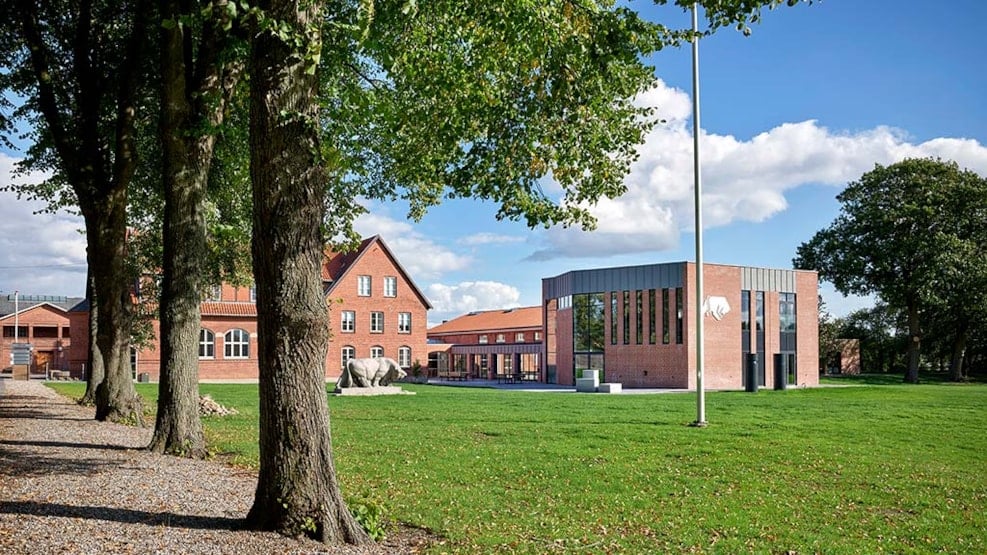 Dalum Landbrugsskole Kursuscenter
A charming course centre with a historic atmosphere
Dalum Agricultural College welcomes you to an idyllic location surrounded by scenic and historical surroundings. Our location in the middle of Denmark is easily accessible from the Funen motorway and Odense Railway Station Centre with a direct bus connection. Our friendly and professional staff are always ready to help you organise a successful event.
Our conference facilities are well-suited for educational and business-oriented events. We offer modern facilities and technical equipment to fulfil your needs and create a pleasant experience.
By choosing our venue for your professional training course, you'll not only have access to great facilities, but also a historic atmosphere that adds a special charm to your event. It will be a memorable event for all participants.
Contact us now to book your next event at Dalum Agricultural College. Our dedicated team looks forward to helping you create an unforgettable experience that suits your needs.