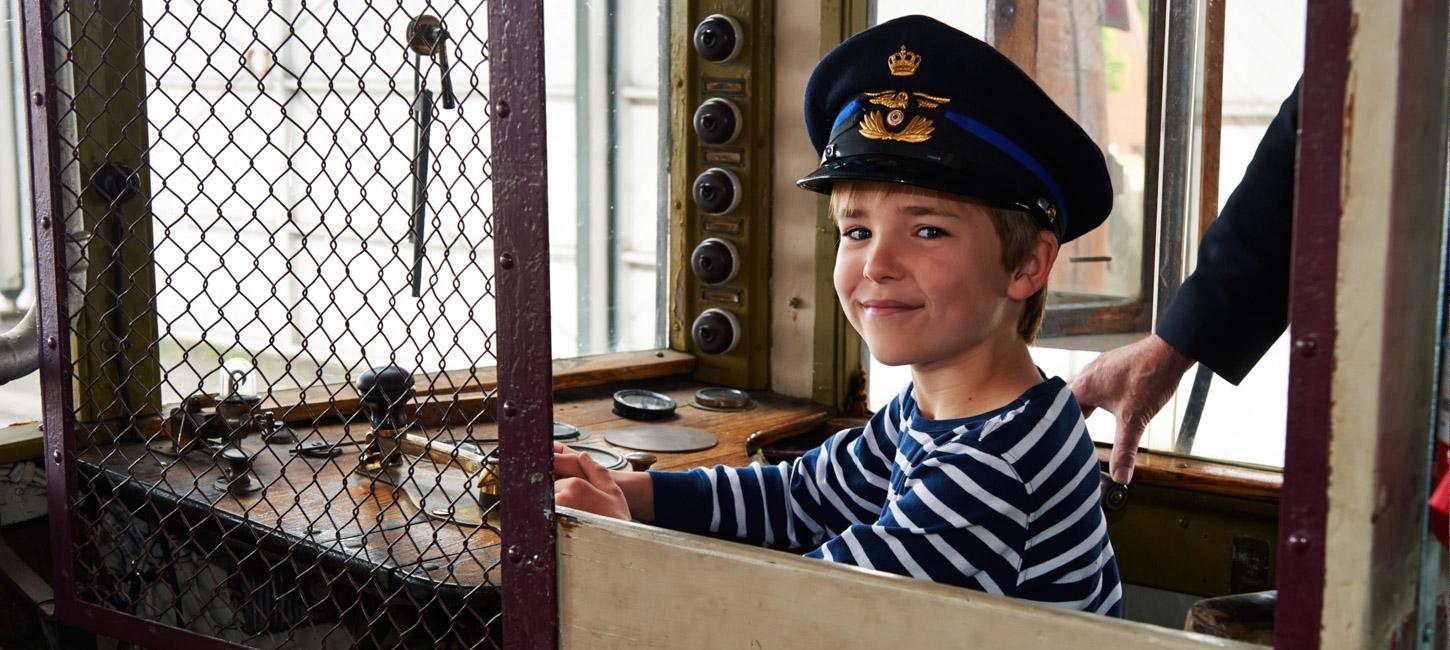 The Danish Railway Museum
In the heart of Odense you can find a little piece (or quite big actually) of Danish railway history. Children and adults can go explore in the many exhibitions and activities - trains, trains and trains. You get nostalgia and history at the same time. What's not to like?
With its central location right next to Odense Station (Odense Banegård), The Danish Railway Museum is one of the most visited sights on Fyn. And for good reason – there is something for everyone.
Railway history for children

 
361 days with plenty of fun experiences for kids of all ages. At the Children's Railway Station, the children can be an engine driver for a day and travel to far away countries.
In summer, you can go for a ride on the mini-train where the journey starts and ends at Copenhagen Station. During the ride you travel to the Old Little Belt Bridge, Holstebro Remise, the Big Belt Ferry Dronning Ingrid and a typical station town.
If the children need to blow of some steam, you can drop them off at the outdoor play area. The outdoor play area is of course equipped with a big wooden locomotive. Meanwhile, mom and dad can relax and have a cup of coffee.
Photo: Ard Jongsma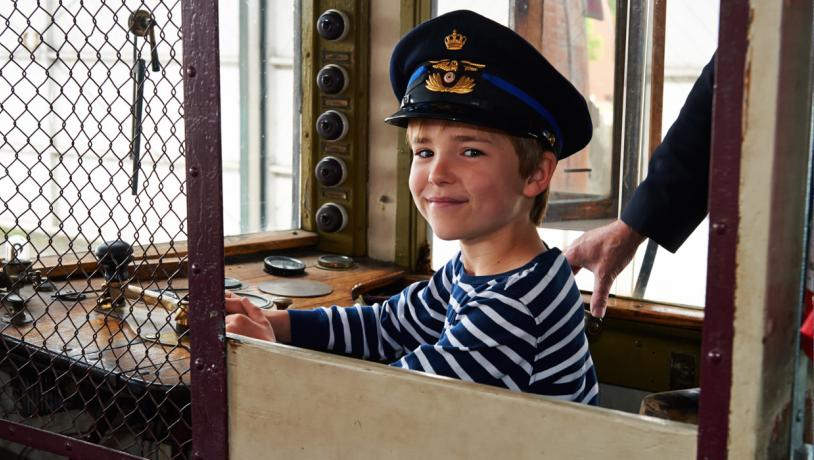 Photo: Destination Fyn
Hours of fun amongst 21 train tracks and trains of all sizes
Go exploring among the many exhibitions – here you can get a thorough look into the Danish railway history. You can for example explore the Royal Travel exhibition that shows how the Royal Family used to travel.
You can also experience a full-size and fully functioning replica of the first train engine in Denmark, ODIN, from 1845. It has taken 14 years to build ODIN and in September 2018 the train engine was ready.
Part of the museum is in an authentic engine-shed from 1954. Originally, the building was build to house trains for the Danish State Railways (DSB) and the private railway companies of North Fyn.
Today, the 21 tracks functions as a exhibition space, where you can experience the development in Danish railway history up close.