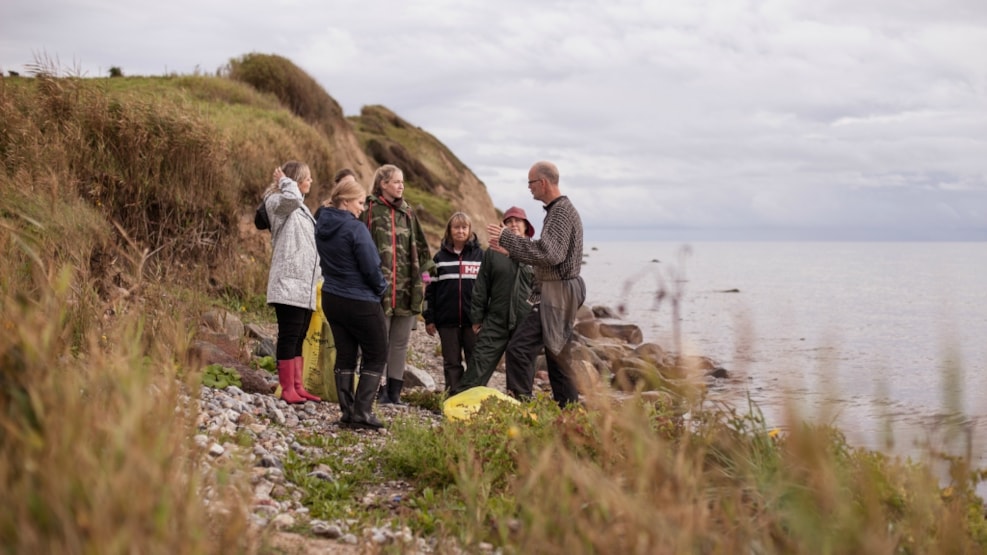 Experiences with nature guide Nils Ørum
Book nature guide Nils Ørum for a guided tour in the Øresque nature. Nils tells vividly and enthusiastically.
The island's natural beauty is found everywhere by the sea, on the beach, by the lake, in the small plantations and in the open countryside, in a rich flora and fauna.
Taste the wild food. Learn about living places and the interaction found here.
Discover wholeness, where nature and cultural environments meet each other, or inspire how the nature guide himself chose to cultivate the earth.
Nature guide Nils Ørum offers a series of individual tours, workshops and events at Ærø, and extends to weddings, family groups, groups, such as retirees, camps, study visits, associations and institutions.
Take a look at www.vesteraas.dk under Naturgejst and see if you can find an offer or two that will help lift the Ærø visit to something unforgettable.