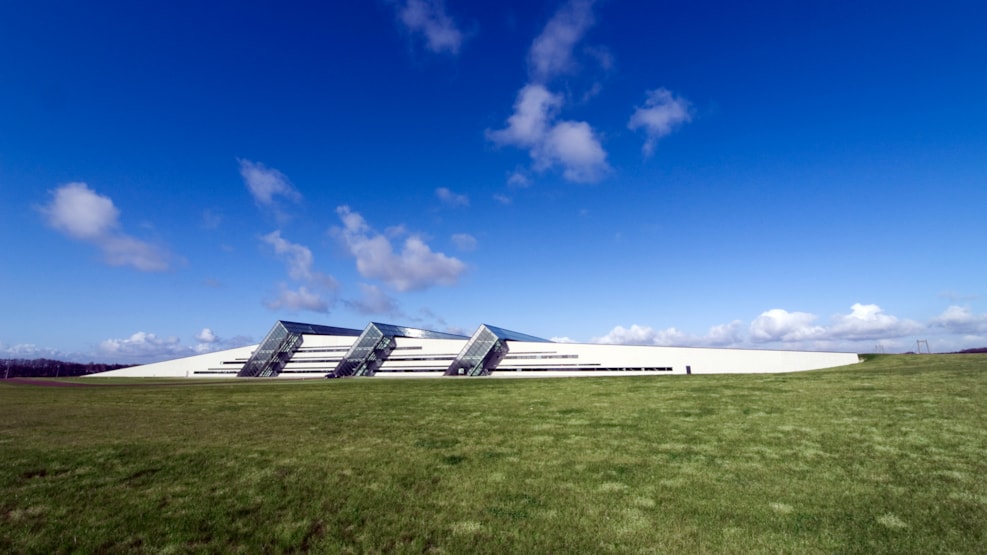 Fiberline
Architecture and workplace

Fiberline. The factory at Barmstedt Alle is designed in a close cooperation with Professor Jan Søndergaard from KHR Architects, who were asked to draw a factory, which was not only an effective and functional workplace, but also a beautiful and inspiring building.
The building had to spell "Fiberline". Its architecture had to be beautiful and timeless and fit into the surrounding landscape. All materials had to be of high quality, and with good and relevant use of Fiberline products.