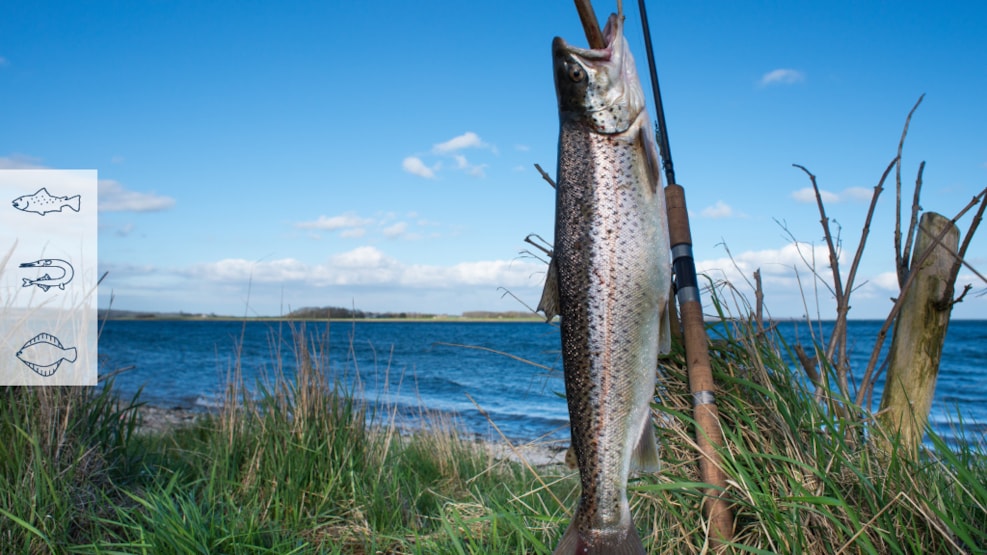 Fishing spot: Løkkeby
This is one of the best stretches of coastline on Langeland for seatrout.
Just off the beach is a rip-channel (often referred to as a "bathtub" in Denmark) with deep water, large stones with seaweed, sandbanks and a belt of eelgrass. Waders are not necessary here.
If you are lucky you can also catch garfish and flatfish here.

You can find public toilets at the end of Løkkeby Strandvej - near the beach.

N.B. You must have a valid fishing license to fish here. Purchase your fishing license here.

Season:
The best fishing here is from January to May and from September to November.
Always remember to check the closed-seasons for individual species and fishing spots.

Visit fishingdenmark.info to find up to date information on weather and water conditions.