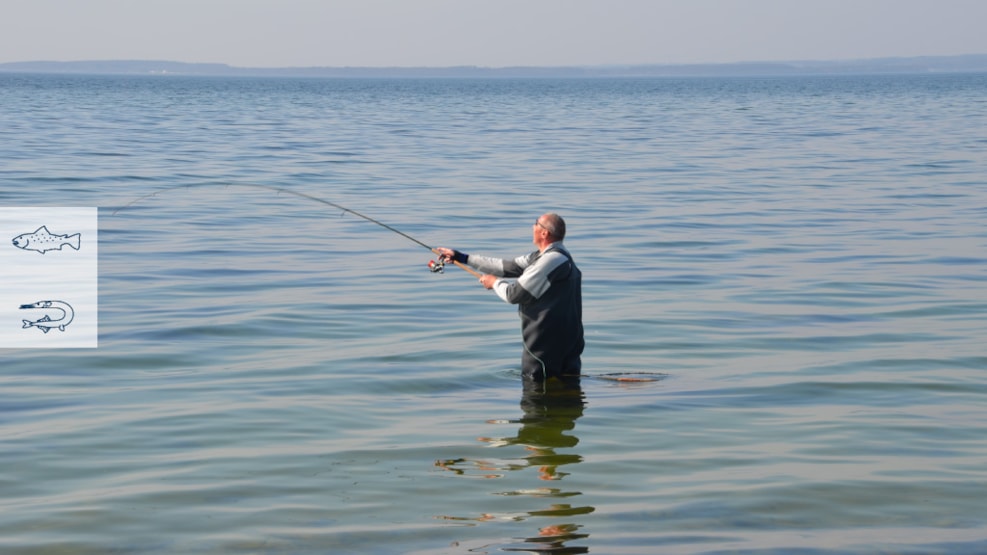 Fishing spot: Næshoved
At the scenic spot of Næshoved you can enjoy good fishing for both seatrout and garfish.
From the tip of the headland you can fish over an area of relatively shallow water.
In and around the areas of eelgrass, bladderwrack, stones and sand found here the trout swim around hunting for shrimps, sandhoppers and whatever else they can find in the many small dark patches.
It is best to fish here using light tackle.
Car parking is available on Snagestræde.
N.B. You must have a valid fishing license to fish here. Purchase your fishing license here.

Season:
The best fishing here is from March to September.
Always remember to check the closed-seasons for individual species and fishing spots.

Visit fishingdenmark.info to find up to date information on weather and water conditions.