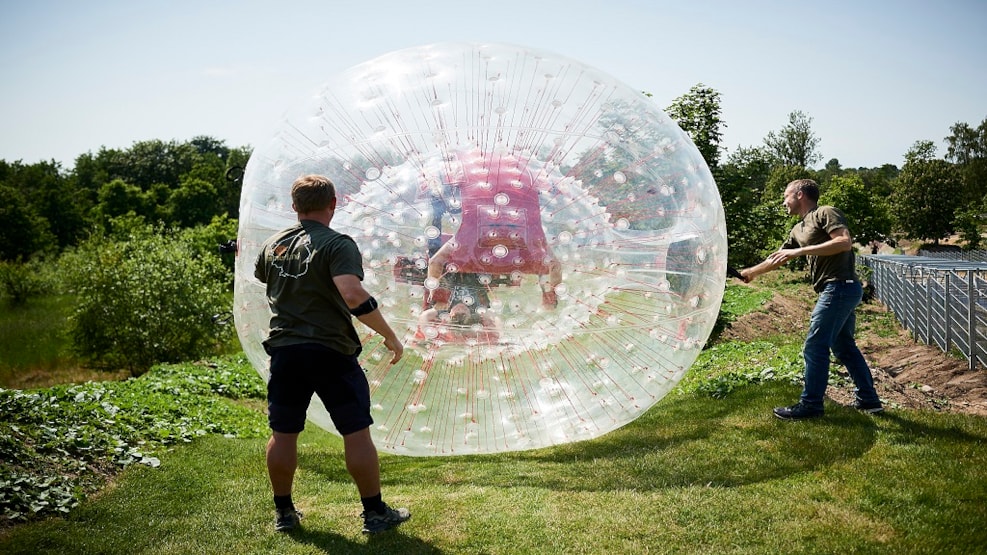 Fyns Sommerland
Fyns Sommerland 
In Fyns Sommerland friends and families can spend an entire day outdoors with physical and creative activities.

The courageous fly high among the treetops in the 17 meter tall zipline park, while the agile compete on ground to be first through the obstacle courses. You can shred on a bmx-bike, spin around in the giant zorbing balls rolling down a hill, paddle peacefully on the lake or go on an adventurous treasure hunt through the wilderness and abandoned water park. If you are drawn to precision and competition you will fancy the area with minigolf, petanque and a wide range of garden games - or perhaps you should try one of the pentathlons?
In Fyns Sommerland analogue activities bring us closer together and make a fun day - and when it's time for lunch everyone can meet in the food court for a great meal.
Read more about the opening, prices and all the activities at www.fynssommerland.dk or on social media- search for: @fynssommerland.