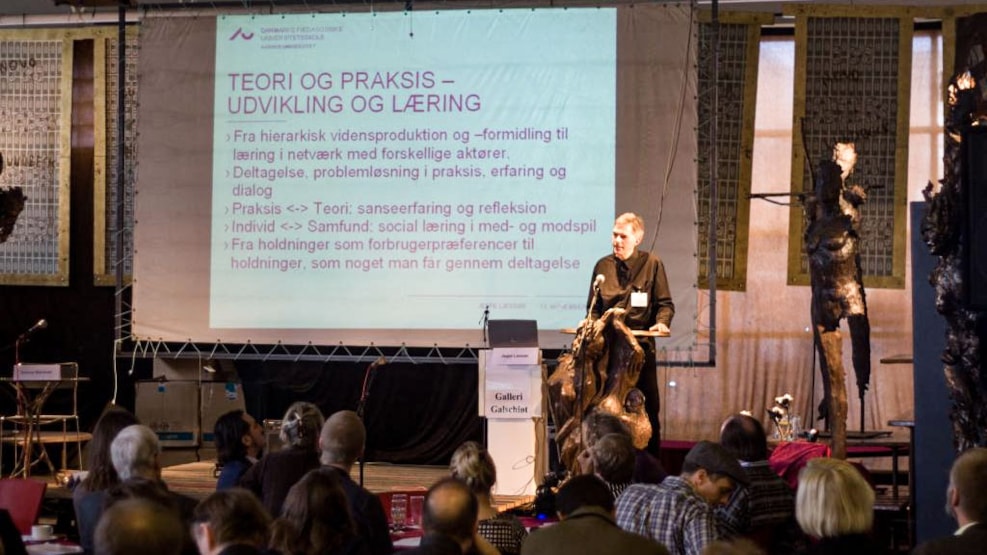 Gallery Galschiøt - Meeting Place
Gallery Galschiøt offers its facilities for conferences, meetings, seminars and other events that deserve a different and untraditional rustic setting.
The sculptor Jens Galschiøt's workshop of 2,500 m2, abounds with activities. In addition to the artist's workshop, there is also a bronze foundry, art schools, TV studios, shop, sculpture park and the 400 m2 art gallery.
We have room for 500 participants and 300 dining guests in the gallery itself and often include the beautiful art schools with marble floors in connection with the events. They function partly as a group room and partly for dining, so you can go directly from the conference to eat e.g. lunch. The sculpture park, which is located directly next to the gallery, serves as a recreation area, but can also be used for outdoor dining with a barbecue, weather permitting.
We do not cook on site, but work with some of Funen's best restaurants and catering companies that deliver the food.