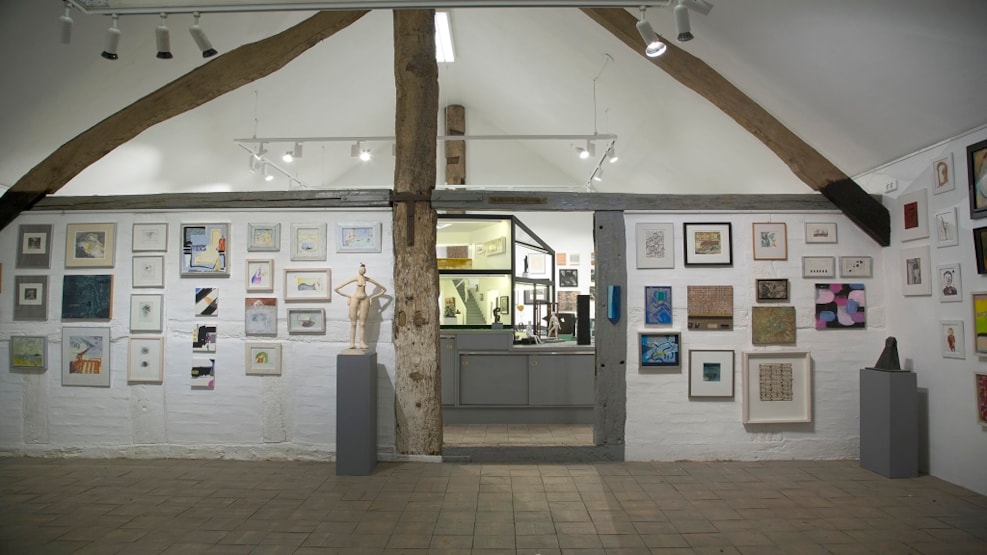 Gallery Sulegaarden
Gallery Sulegaarden

Galleri Sulegaarden was founded in September 1991 by artist Carl Henning Aarsø. Contemporary visual art by Danish and foreign artists is presented at exhibitions which change five times a year. The permanent collection includes the Miniature Exhibitions in summer with small works of 30 to 40 of the gallery's member artists and the December Exhibition presenting the works of PABiAK (Professional Active Visual Artists of Assens Municipality), in the Christmas season. Concurrent with the exhibitions, the gallery hosts other events, such as poetry readings and "Meet the Artist" evenings.
Carl Henning Aarsø's studio is next door to the gallery.
The gallery is housed in "Sulegaarden Grimstrup" which dates back to 1554 and is probably the oldest post-framed farmhouse in Denmark.
Please contact Gallery Sulegaarden for further details.