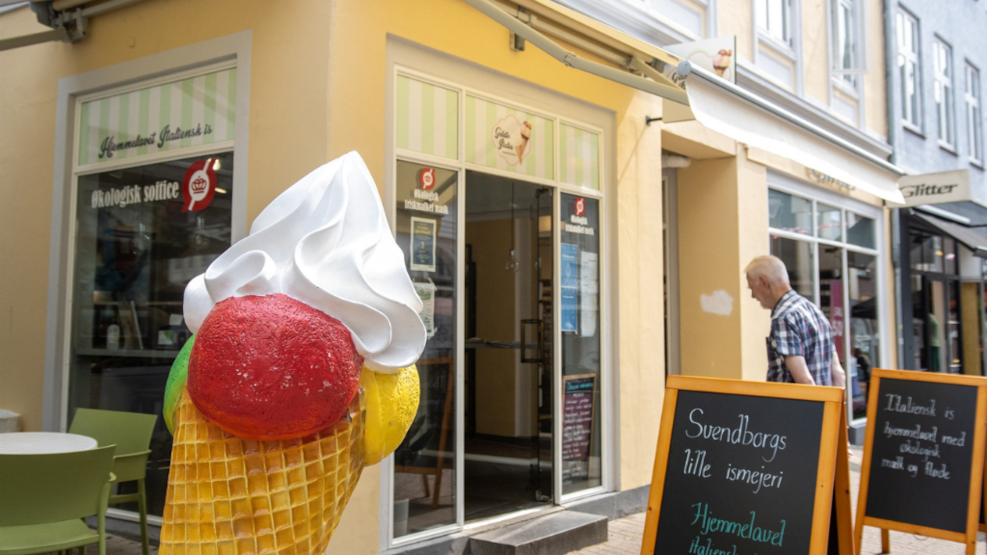 Gelato Italia Svendborg
Gelato Italia Svendborg
In the center of Svendborg, at the main shopping street Gerritsgade, you will find a little ice dairy with its own ice cream store.
 Come visit the store and taste 24 different kinds of delicious homemade ice cream
incl. sorbet ice. The ice creams are made from organic milk sourced from a local
farm and the ice cream base is 100% organic.
 We also have an ice cream truck, which is parked at the harbor in Svendborg during the summer months.
 Everything is produced from scratch in the store and based on our own recipes, even the softice. Our softice is produced with vanilla from the icelands of Tonga or delicious chocolate from Belgium. High quality og without additives.
 We bake our own waffels and serve the ice cream with whipped cream or the danish speciality "guf". Both 100% organic.
 We offer Gelato Ice cream, Sorbet Ice cream, Softice, Milkshakes made from our ice cream and ice desserts.  We offer take away icecream in boxes.