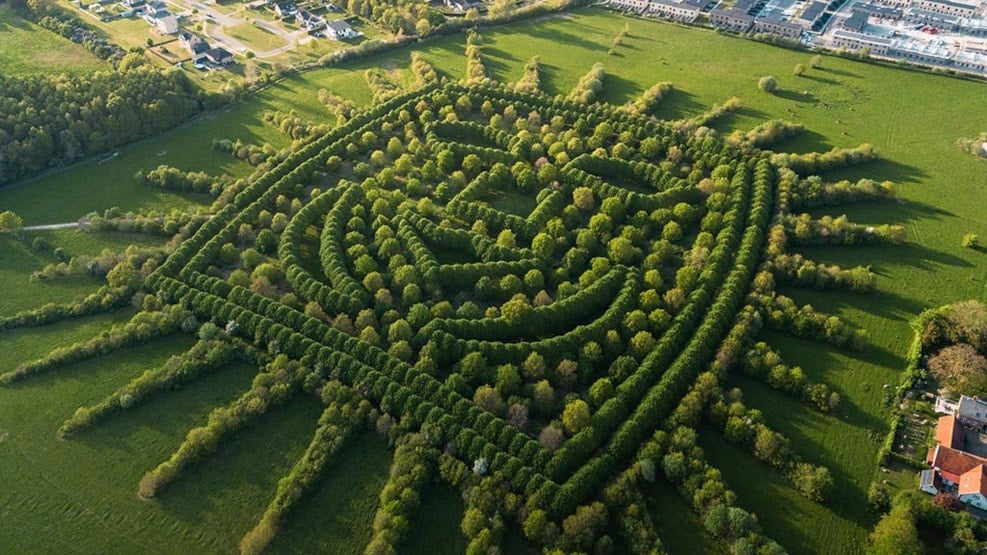 Hans Christian Andersen Forest
The Hans Christian Andersen Forest was started in 2001 and is therefore a newer forest. Seen from the air, the forest resembles Andersen's paper cut-out "The Sun's Head" and the pattern is created by a mixture of oak and lime trees. The forest is inspired by the forests H.C. Andersen visited during his stays at various manor houses in Denmark. These manor houses had large parks that merged with the surrounding forests and fields.
H.C. Andersen Forest aims to recreate the boundary between the well-kept manor park and the surrounding landscape. In time, the forest will be filled with the flowers and birdsong of the oak forest, and it will be a place where you can relax, close your eyes and experience the spirit of fairy tales. The forest will have a romantic and park-like appearance, in keeping with the spirit of Hans Christian Andersen. Andersen's spirit.
Outside the forest, cattle will graze on the grassland. For the first several years, the area will be fenced off so that the animals can graze between the rays of the trees that stretch out into the landscape. The tree rows consist of oak mixed with hawthorn, rowan, dog rose, hazel and elder. When the trees grow big and strong enough, the fence is removed, allowing the animals to graze under the oak canopy.

Where to find it?
H.C. Andersen Forest is located east of Odense River between Åsum and Seden, with the main entrance from Svendsagervej. The forest is ideal for family outings, where children can play on the fun natural playground equipment, while adults can enjoy seating and barbecues.