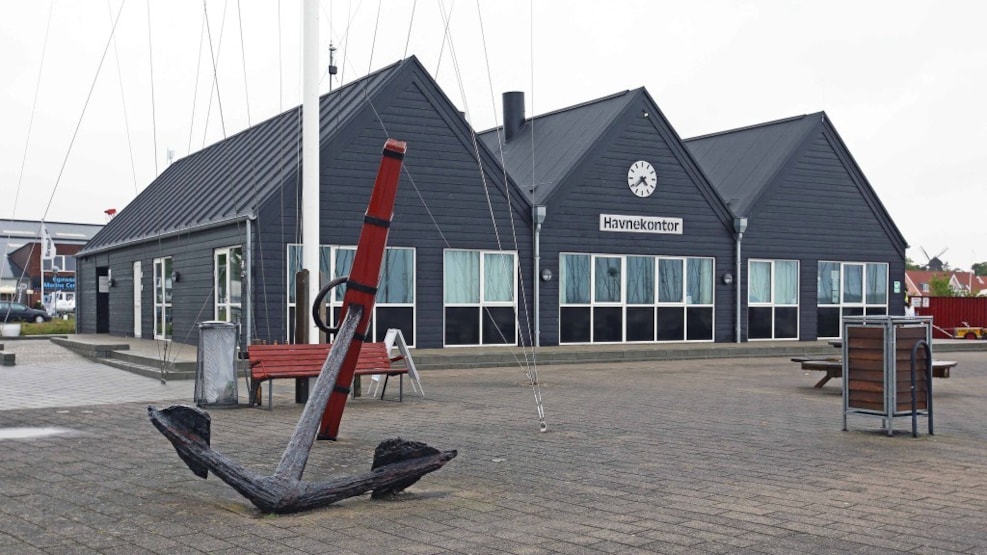 Harbour office
Guest sailors are very welcome in Kerteminde in both the marina and the harbour
The guest seats
As a starting point, there are guest places at: • The north side of Bridge 7 in the marina • Along the entire Ndr. Harbor quay in the harbor channel
Guest sailors are of course also welcome to lie down on all spaces in the marina which are marked with a green sign. Please note that the green signs are purely indicative.
If a space tenant demands his permanent space, there must be a delay.
Guest sailors are asked, as soon as possible after arrival, to pay port money into the machine at the port office or at the port office during the next opening hours.
Read more about conditions for guest sailors here
Port office
The port office can be found in the black building at Marinavejen 4, just off Bridge 3.
On the north side of the building is the vending machine, where, among other things, cards for towage can be bought, port charges paid etc.
Telephone hours
Monday - Thursday at 8.15 – 09.15 & at 13.00 – 14.00

Friday at 8.15 – 09.15

Opening hours for personal service
June, July and August
All days At 9.00 – 11.00 and 18.30 – 19.30

April, May and September
October-March
The Port Office is only open by appointment.

Anyone can buy access to the facilities at the marina. The machine can be used 24 hours a day.

The laundry is privately owned, but is open during the day and anyone can use it. Read more about Kerteminde Marina at www.kertemindehavn.dk