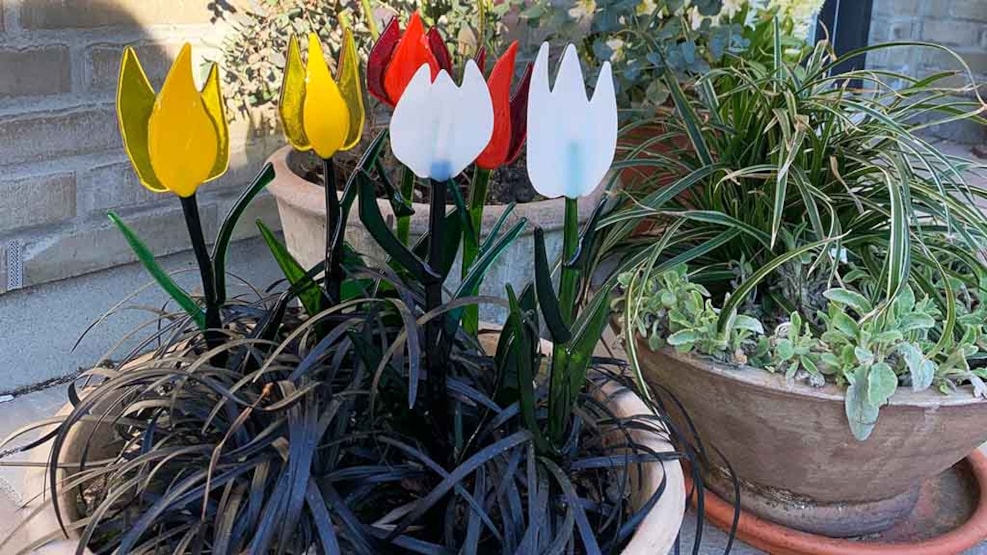 Havglimt Glaskunst
Dorte Irene Jensen creates handmade glass art by Odense Fjord, and Havglimt Glass Art is open some weekends during the year and by appointment.
Dorte Irene Jensen creates her elegant glass art in her workshop next to Odense Fjord.
Dorte creates glass art inspired by nature's motifs and the reflection of light in the sea. Her designs are modern and simple.
Stop by Dorte's studio and be enchanted by ice crystals, spring flowers, fish and dancers. There are also plenty of opportunities to buy glass decorations for Christmas and Easter.
Opening hours
Havglimt Glaskunst is always open to interested parties by appointment on telephone 20403717 or email nido@jensen.mail.dk
The studio is also open on selected weekends throughout the year. These dates are posted on Facebook, so don't forget to follow the page Havglimt Glaskunst.