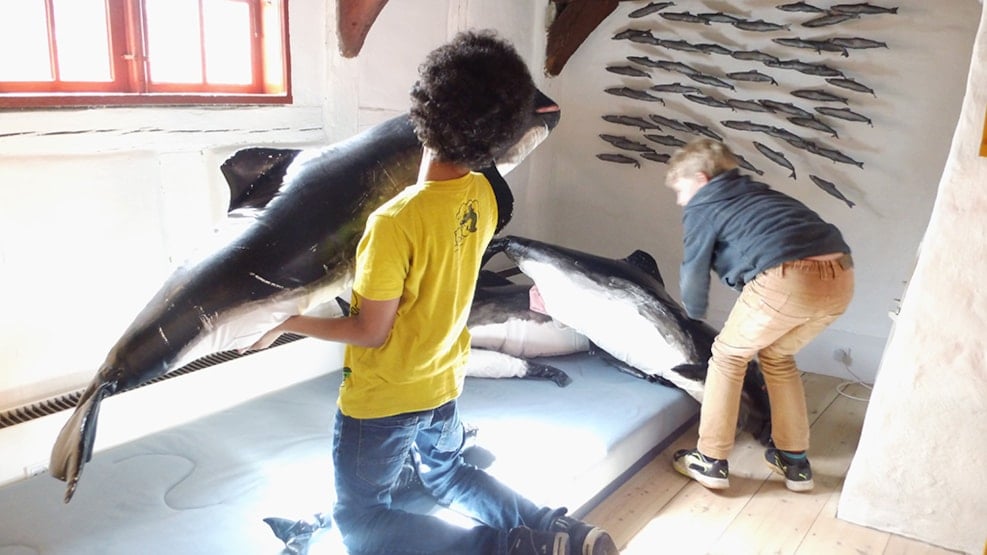 Henner Friisers Hus
Here you will find Middelfart's oldest house, which dates back to around the 16th century. The house contains an exhibition about porpoises, porpoise whaling and the history of Middelfart. Take part in history and become part of the.
Child-friendly porpoise exhibition. Go hunting for porpoise for a day and try interactive games. Watch films and learn more about porpoises.

Henner Friisers Hus in Brogade is a well-preserved half-timbered gabled house from around 1580 that was converted into a museum in 1928.
The museum displays exhibits from Middelfart, Brogade, the old town, stories from Middelfart, harbour porpoises and whalers.
NB: A ticket for a whale watching with the AVENTURA includes entrance to the museum providing insight into Middelfart's past, porpoises and whaling.