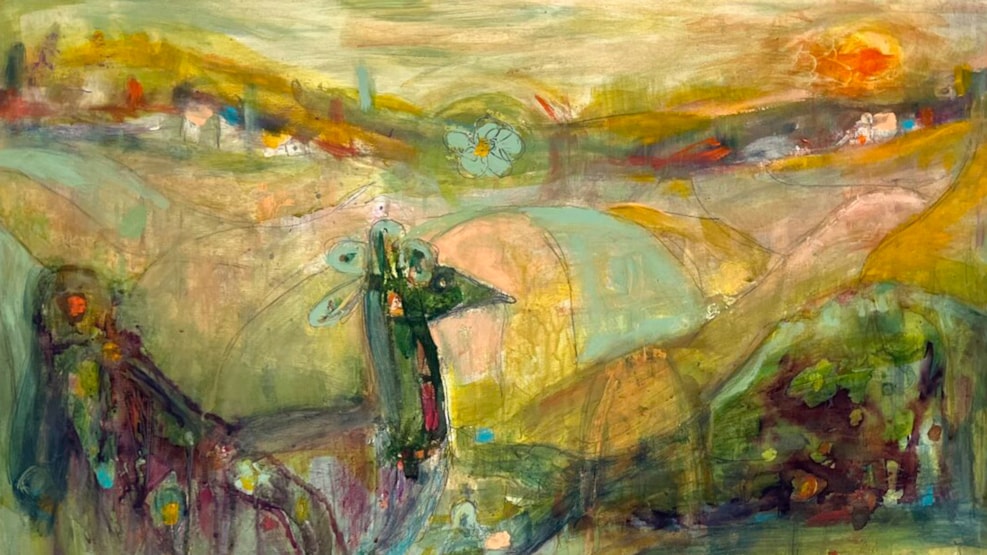 Henni Starup - Visual Artist
The inspiration for Henni Starup's works come from nature, but her focus is on the colour and mystic of a motif rather than its form
Colours that sing
"I work spontaneously until the colours shine, but the colours must not scream out at you - they must sing. The motif itself does not mean as much to me as the colours and the mystic of the painting" - Henni Starup
Henni Starup works with a mix of forms and materials, each of which has its own language. Using oil paints as a starting point - and largely on handmade paper . She may use oil pastels, watercolours, soft pencils, gold leaf and sealing wax - in which she makes impressions with home made clay stamps. Some times she will write words on the paintings and they may be varnished many times during their creation.
Artist and Author
As well as being a painter Henni Starup published the books "Kretabilleder" (Pictures of Crete) in 1987 - a travel journal and poetry inspired by a visit to Crete, and "I ravenens skygge" (In the shadow of raven) in 2004, which is about Ellen Fuglede who once owned Skovsgaard Manor on South Langeland.
Biography
Henni Starup studied at The Academy for Free and Commercial Art in Copenhagen before moving to Langeland in 1967. She has created works for Nyborg, Ringe and Rudkøbing hospitals, for schools in the Copenhagen area, and for Rudkøbing and Tranekær Town Halls.
She has also exhibited in many art associations, schools, libraries, businesses, galleries etc.