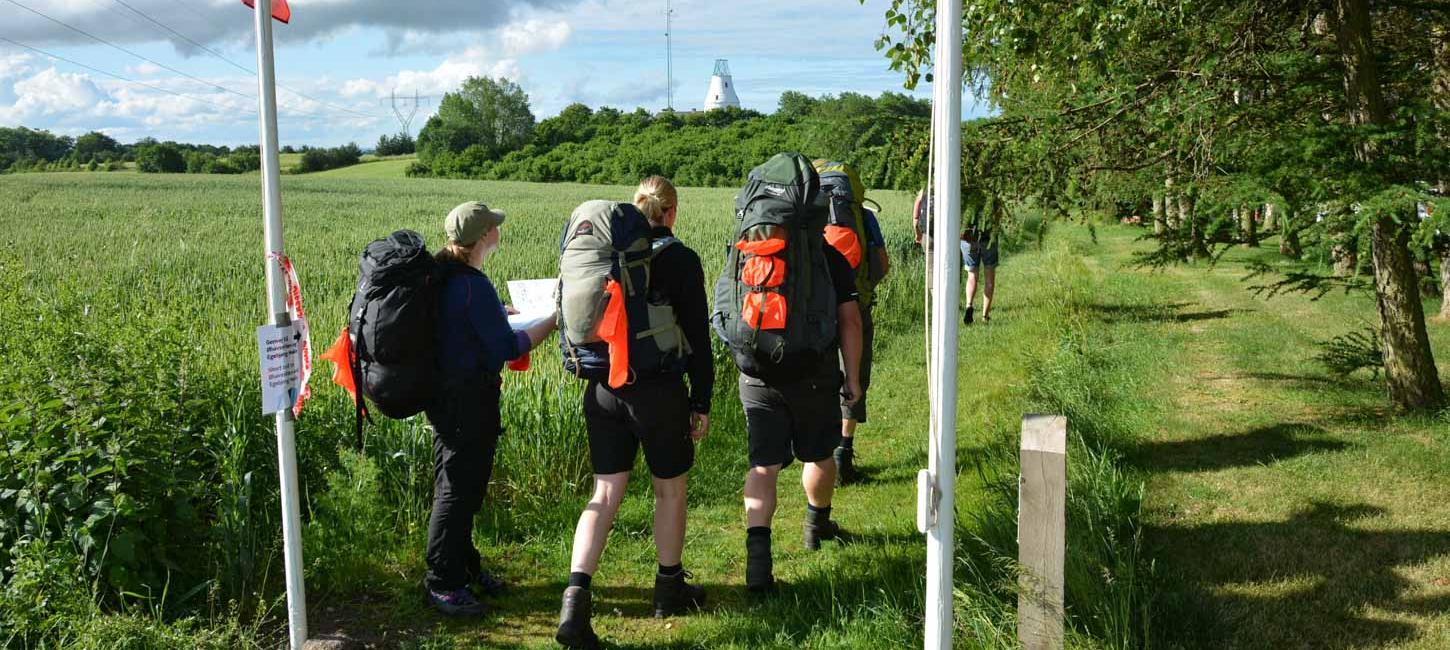 Hiking trip to the common land at Egebjerg Bakker (hills)
Common land is a special phenomenon – fields and meadows that are grazed by cattle and horses but are otherwise left to grow naturally, without any form of cultivation. This tour takes you to the delightful hills of Egebjerg Bakker, where common land is the predominant form of countryside.
The hilly landscape of Egebjerg Bakker consists of an ancient moraine ridge formed by the north-eastern ice during the last ice age. Several of the hills are more than 100 metres high, which is very impressive by Danish standards.
Directions
Start off from Fjællebroen, and follow the Archipelago Trail as it leads you alongside the sea for about 6.5 km, with truly magnificent views all the way. At the point where the Archipelago Trail turns inland, you will come across an authentic natural gem in the form of a stretch of protected woodland that is home to 200-year-old oaks, field maples, hazel trees and ivy. In the spring, the woodland floor is covered in ramson plants – a beautiful sight.
After walking a further 10.5 km or so along the Archipelago Trail, you will arrive at the Danish Nature Agency area in the hills of Egebjerg Bakker. Here you will find a notice board displaying a map of the area, and you are free to explore the common land as you wish.
You can also shorten the day's hike by taking the bus for a part of the route (see www.fynbus.dk for details of relevant bus routes or ask at the place where you are staying). There is also a car park close to Egebjerg Bakker, so you can drive there if you would prefer to save your energy for exploring the local countryside.
Magnificent view
From the highest points in Egebjerg Bakker, you can enjoy a magnificent view out over the South Fyn Archipelago and – to the north – over large areas of Fyn. For an even more impressive view, climb to the top of Egebjerg Mill. Follow the little path running alongside the fields from the area of common land, and enter the old mill which is now topped with a glass cap rather than mill sails.
The mill serves as an active Nature Space and houses a small, informative exhibition about the area. You can find out more about Egebjerg Mill here and more about the hills on the Danish Nature Agency website (search on 'Egebjerg Bakker').