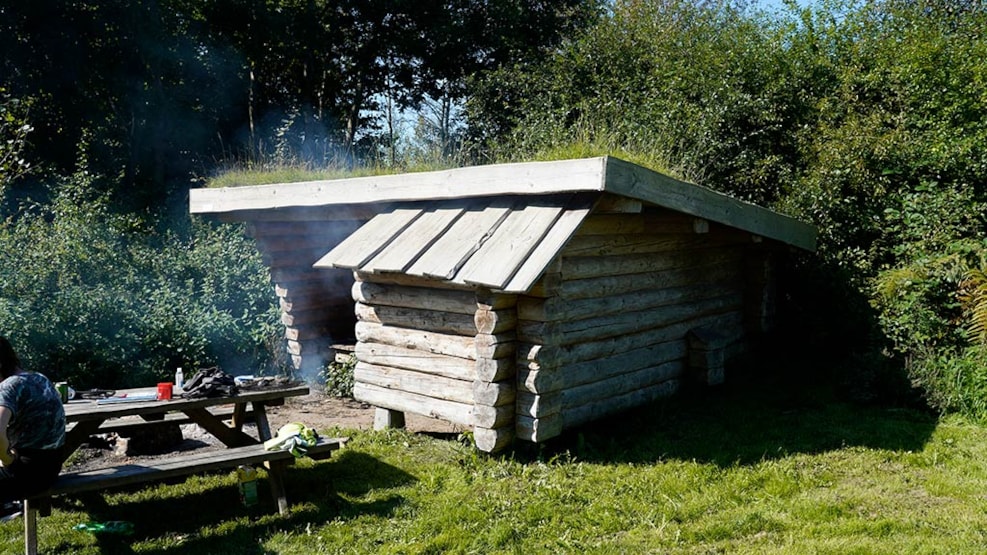 Hiking Hut in Elmelund Forest
In the clearing in Elmelund Skov you will find a shelter with a fire pit and woodshed, various play environments and varied nature. Grejbank Fyn also has a box at the shelter with equipment. Even though Elmelund Skov is quite close to Odense, you still get a great feeling of being out in nature in an undisturbed area. The area is suitable for overnight stays, private excursions, outdoor activities and outdoor schools.
On the website you will find instructions on how to book and how to unlock the gear box. Note: if you want to book the shelter for overnight stays, you must book the three-hour interval up to midnight on the date you arrive.
Where is the shelter located?
You'll find the entrance to the large car park on the right-hand side of Elmelundsvej when driving south from Odense. The shelter is not far from the car park.