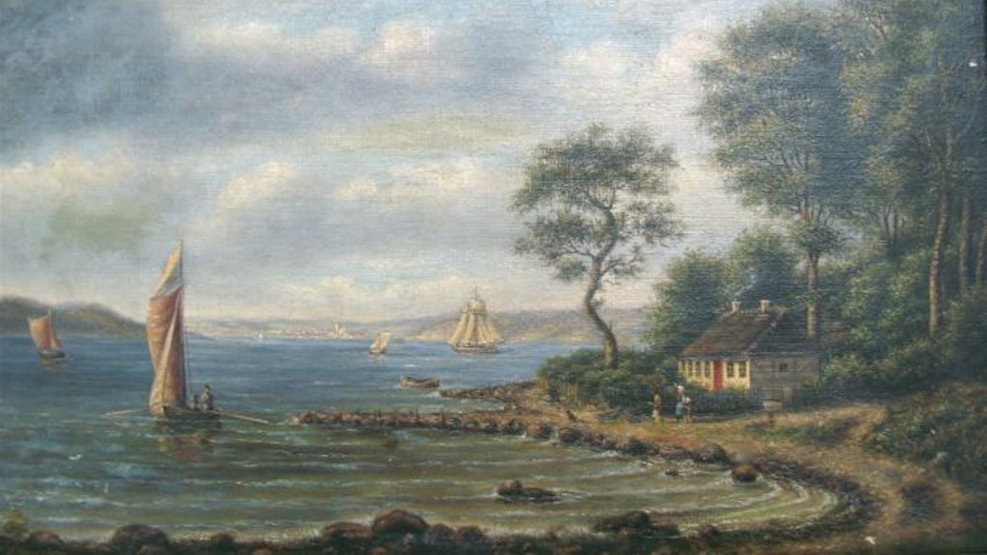 Hindsgavl Bro
The estate's loading pier and the fishermen's jetty
An old avenue of lime trees leads directly down to Fænøsund, just west of Hindsgavl Castle and Park. It starts opposite the end wall of the former tenant farmer's house, and on the left-hand side you can see the red-washed stairs leading down to the Castle's original ice cellar, protected by a mound of earth with a large chestnut tree on top.
On the beach was the estate's loading pier. This is where they offloaded grain and had a close link to Fænø on the other side of Fænøsund. From time to time Fænø belonged to Hindsgavl and today the island is privately owned.
Fænø had a large farm with a huge cowshed. That is why this jetty was necessary. For generations a fisherman's family lived here with the leasehold of the estate's teeming eel farms.
The area is open to the public