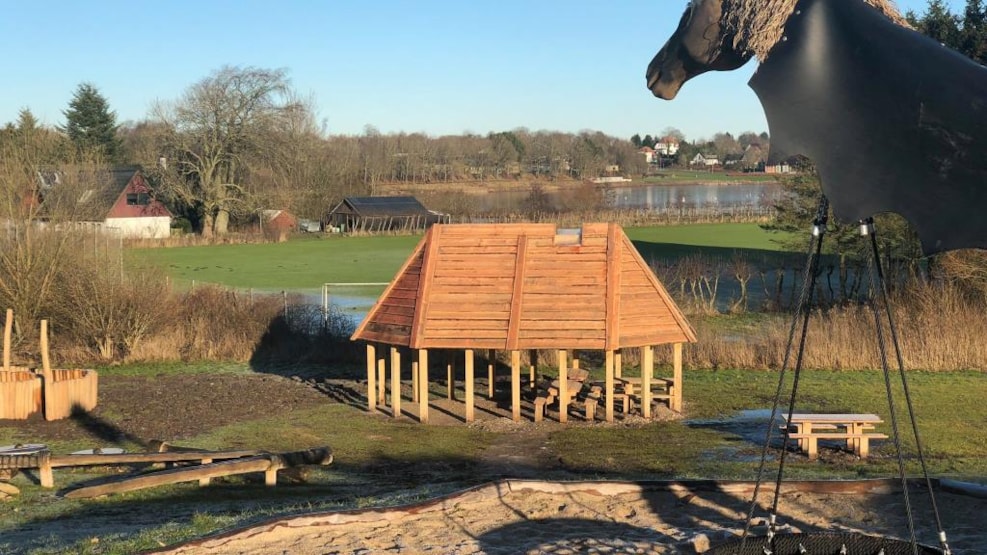 Iron Age Playground in Ringe
The Iron Age has moved into the playground at Ringe Sø

South of Ringe Lake, a living area with playground equipment, a longhouse with tables and benches as well as dissemination about the Iron Age has been constructed. There are several finds from the Iron Age here and in several places around, which is why this became the theme of the playground.

Here in the Iron Age universe - the Iron Age is explored and experienced through play. You can balance giant gold horns, axes, swords, and skeletons, play barrels, or simply sit and enjoy the view of the lake. You can also get a swing on the sacrificial horse or "get lost" in the labyrinth of the cult square.

The site is intended as a multifunctional space that appeals to play, imagination, depth, knowledge and community for all ages.