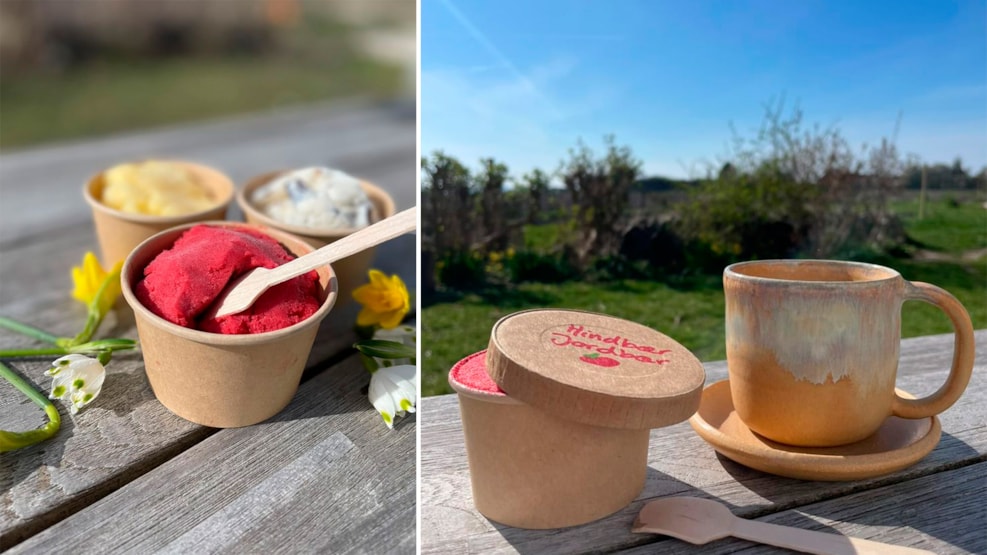 IS&KAF' Strynø
Get cosy and enjoy the island atmosphere at IS&KAF on Strynø.
Pop-up ice cream shop on Strynø
At Ringgade 2, in the heart of Strynø, you will find the island's new pop-up café: IS&KAF'.
Here you can find a place in the sun with a view of the beautiful island sea, and enjoy a homemade ice cream, a cup of freshly brewed coffee or some delicious home baked goods.
If you have children with you, there is plenty of opportunity for them to play or fish by the pond while you grab an extra ice cream or a cup of coffee.

IS&KAF' looks forward to welcoming you!
Find opening times and new taste experiences on IS&KAF's Instagram profile.