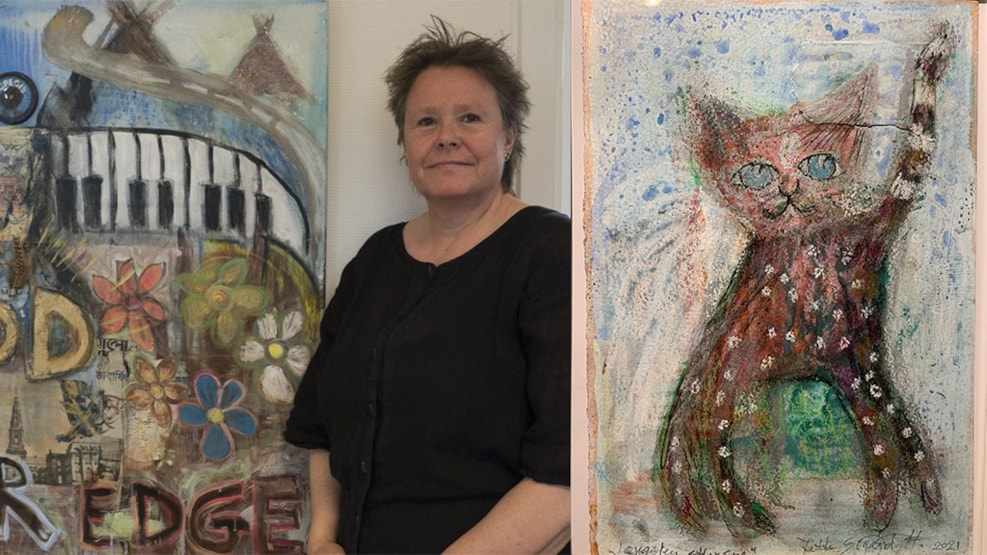 Jette Søgaard H. - Painter
Artist Jette Søgaard H. Paints on items such as driftwood and discarded frames, her motifs are often icons from everyday life or moods
Cat chambers and domestic icons
Jette Søgaard H. draws the inspiration for her works from the beautiful nature that surrounds Tranekær. She likes to work with 'found' materials with a good patina such as drift wood, window frames and pages from old books in her collages, "Cat chambers" and "Domestic Icons"
An open story
"I like to express the innocent and the immediate, in both the way I work and in my finished creations. Ideally people should be able to carry on with the poetic process, bringing something meaningful to where they are in their lives." - Jette Søgaard H.
Biography
Jette Søgaard H. was born in Copenhagen in 1958 and has lived on Langeland since 1991. She has exhibited in a number of town halls and libraries amongst other venues.
If you would like to see more…
Jette Søgaard H. takes part in the summer exhibition at Nowhuset in Tullebølle, and exhibits permanently at the Sukkerfabrikken (Sugar Factory) in Tranekær.