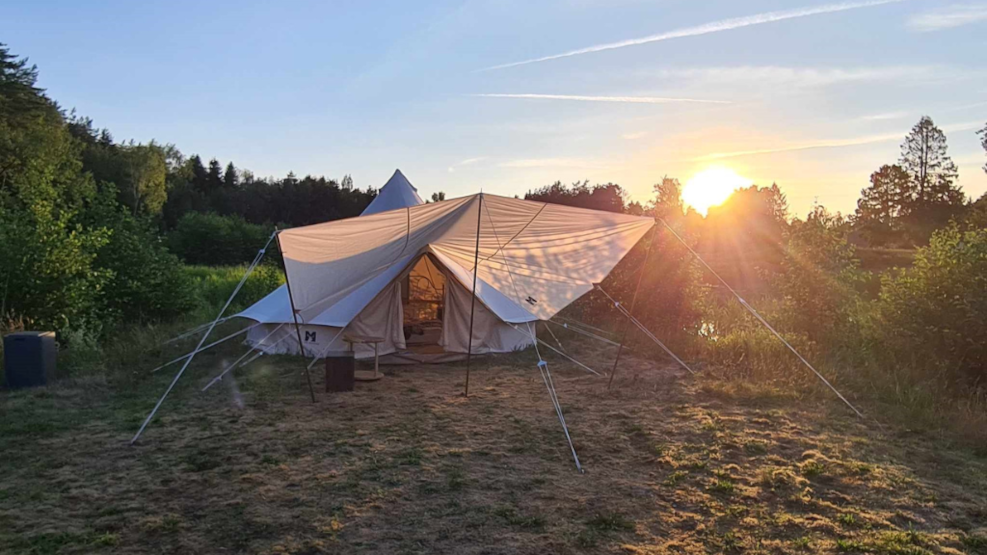 Jordfreds Glamping
Do you want to be the first guest in a completely unique glamping spot in the heart of a magical piece of land, in the middle of South Fyn, where you will live on a small peninsula in the middle of the lake with the swans as your neighbours?  
Right now, you have the opportunity to book a stay in my newly started glamping experience. All dates are available in July and August.  
The price is set at DKK 850. incl. breakfast or DKK 600 without breakfast.  
You also have the option of ordering a romantic basket, natural wine and, if you're lucky, also dinner.  
The glamping tent is located in a secluded spot in our beautiful community Kunja. Bathing conditions are under the open sky or in the lake and you will have a private toilet shed, dining area and fire pit.  
The address is 2 km. from a beautiful oak forest and a 10 min. drive from Svendborg, which offers many delicious places to eat and exciting cultural experiences. 
Send me a text. If you want to book a stay, or book via airbnb. 
 Looking forward to welcoming you.